Home
Authors
Posts by Binyamin Ali
GPs have told us they have noticed an uptick of interest from new investors, with the smaller end of the market already seeing discounted opportunities.
Managing partner Gian Paolo Potsios says the firm has seen an increase in interest among institutional investors in the asset class due to the turmoil created by coronavirus.
New private equity firm Bootstrap Ventures has reported seeing more opportunities among groups challenged by coronavirus but has had to delay the launch of its debut water fund.
One of the medium to long-term impacts of the coronavirus could be to encourage more states to bring their food supply chains closer to home.
Insectta has developed technology that can extract chitosan from insect waste, an antimicrobial ingredient used in the pharmaceutical and cosmetic industries.
The UN arm that tackles rural poverty and hunger amended its 42-year-old founding document in February 2019 so it can invest in private vehicles to enhance its scale and impact.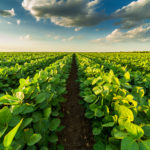 Homestead Capital Farmland Fund III had raised just over $400m by the end of 2019 and has a $600m target – the buy-and-lease strategy is expected to reach final close in June 2020.
Placement agent First Point Equity is working with a US-based GP that is raising a private credit fund for farms with liquidity constraints caused by the pandemic.
Distressed debt and special sits, food production, healthcare and certain VC strategies have received growing attention as a result of the coronavirus crisis.
With a further $14bn injection into the USDA expected to land in July, the intervention suggests trouble runs deep – the reality is a little more complicated.