Home
Authors
Posts by Guest Writer
Retained EU regulation means Impossible Food's flagship burger still can't be served in the UK while cultivated meat is regulated by rules that were created before the technology existed, says Jeremy Coller.
Integrating vertical farms into urban settings could be counterintuitive, says IDTechEx technology analyst Brendan Beh, who tackles two other major challenges for the industry.
Helen Crowley, managing director at Pollination, outlines how the public and private sector need to work together to ensure the Nature Restoration Law proposals become a reality.
Steward ownership models that cap returns to support social mission and partnership with public and philanthropic networks are among the financing options needed in global ag, says the TIFS Initiatives' Rex Raimond.
Timberland and agriculture assets represent significant opportunities for investors to meet their sustainability and climate goals, say Manulife Investment Management's Oliver Williams, Brian Kernohan and Brandon Lewis.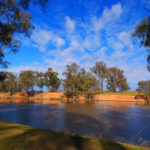 After several years of drought and record-high water prices, the outlook for irrigators in the Murray-Darling basin over the next 12 months is positive, say Aither's Chris Olszak and Erin Smith.
Attracting diverse candidates is a challenge for the agricultural sector, says Westchester Global Investment Management president and CEO, Martin Davies.
Ceres Partners founder and CEO Perry Vieth sets out the reasons for US row crop farmland's resurgence and why investors should be optimistic about its future.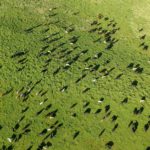 Record-high prices for Australian cattle could continue to rise in 2021, which could affect the sector in the medium term – but the industry is a strong position heading into the new year.
Sydney Business School's professor Hans Hendrischke dissects the rationale behind China's punitive trade measures against Australia and the likely scenarios that could play out.