First look
On tour with Kilter Rural
Agri Investor was recently a guest of Kilter Rural on a trip to Tocumwal, a town in the southern Riverina region of New South Wales, Australia.
The reason for our visit? To get a first-hand look at how the impact investor will go about executing on the strategy for its flagship open-end vehicle, the Kilter Agriculture Fund.
We took a trip around the fund's seed asset and heard from Kilter Rural CEO Cullen Gunn and investment manager Angus Ingram about how agronomic interventions, the use of biotechnology and an increase in biodiversity will help to increase the value of the assets – as well as sequestering significant amounts of carbon both above and below ground.
Kilter Rural hopes the fund could even become carbon-positive over time and would expect to generate biodiversity credits, too.
"I'm absolutely certain, although I don't know to what level, that we will be able to sell biodiversity credits associated with this site," Gunn says.
"We want this to be an educational piece that other croppers and mixed farmers can learn from, so that we can transform the agricultural system."
Read the full deep dive article here.
They said it
"The market doesn't quite realize that carbon pricing is accelerating dramatically, and the reason the market doesn't realize that is because there aren't clear price signals"
Mombak CEO Peter Fernandez discusses how his firm has sold carbon credits for 'more than $50' amid the opaque transactions landscape on the VCM.
Fundraising
Paine Schwartz closes Fund VI on $1.7bn
Paine Schwartz Partners has closed its Food Chain Fund VI on $1.7 billion, exceeding its $1.5 billion target. The fund had a $2 billion hard-cap.
It is the largest food and agribusiness vehicle closed by the New York-based fund manger, surpassing the $1.4 billion Fund V, which reached a final close in 2019.
Food Chain Fund VI received commitments from pension funds including the District of Columbia Retirement Board, the Connecticut Investment Advisory Council, the Minnesota State Board of Investment and the Rhode Island State Investment Commission, among others.
The firm has already deployed approximately 40 percent of Fund VI, having made investments in businesses such as Elemental Enzymes, AgroFresh Solutions and Monterey Mushrooms, and has partnered with EQT Future and AM Fresh to merge its portfolio company Special New Fruit Licensing with International Fruit Genetics to create Bloom Fresh International.
Paine Schwartz is also the leading member of a consortium that had a A$1.5 billion ($966 million; €908 million) offer accepted for listed Australian agribusiness Costa Group.
Read the full story here.
SLM and Impact Ag Partners to launch agri carbon fund
Asset managers SLM Partners and Impact Ag Partners are launching a joint regenerative agriculture and carbon vehicle that will invest in Australia.
The SLM Agri Carbon Fund has secured a commitment from an unnamed cornerstone investor. The size was not disclosed and SLM Partners co-founder and managing partner Paul McMahon declined to share the vehicle's fundraising target.
The fund will acquire mixed farms in eastern Australia and implement regenerative practices such as rotational grazing, reduced tillage, cover cropping, integrating livestock with grain rotations, afforestation and environmental plantings of native vegetation.
The pair have already secured a separate account from a European family office to implement a similar strategy as a precursor to the fund and are about to complete the purchase of two properties in New South Wales.
McMahon said the separate account was worth "more than A$100 million," ($64 million; €61 million).
Read the full story here.
Humble Growth comes to town with $312m
Humble Growth, a new growth equity firm based in New York, has launched with a $312 million debut fund.
The vehicle will focus on innovative consumer brands "that promote and empower consumers to lead healthier lives," said a statement.
The vehicle is backed by food and health industry stakeholders including Nestlé Health Science, Verlinvest, and a host of entrepreneurs and high-net-worth individuals.
Nestlé Health Science CEO Don Kerrigan said: "Humble Growth represents one of the most disruptive and coherent investing strategies we have seen in consumer growth. A fund that is truly built by transformative founders coupled with an incredibly impressive lineup of limited partners that are fully immersed in the industry, makes us at Nestlé Health Science incredibly excited to be a part of the journey."
Trailhead VC fund closes on $50m
Venture capital firm Trailhead Capital has closed its inaugural regenerative agriculture vehicle on $50 million.
The fund was backed by agricultural firms such as McDonald Pelz, the Rodale Institute, foundations such as The Argosy Foundation, Cisco Foundation and the Zero Gap Fund, and climate-focused funds of funds including the Wire Group and WovenEarth Ventures.
The vehicle will invest in early-stage companies offering tech-enabled solutions to expand regenerative agriculture practices and products.
Trailhead Capital Regeneration Fund I has already backed 22 companies including Ascribe Bioscience, Local Line and Land Trust, among others.
Natural capital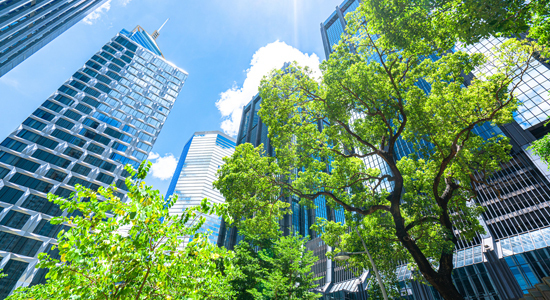 Infrastructure GP moves into nature
Ardian, a leading asset manager best known for its investments in the infrastructure asset class, has launched Averrhoa Nature-Based Solutions, a platform dedicated to large-scale nature-based projects that will positively impact the climate, biodiversity and local communities.
The firm has launched Averrhoa in partnership with aDryada, a French operator of forest restoration and biodiversity projects, and the platform will deploy around €1.5 billion of capital worldwide, mainly in emerging markets and developing economies. It will invest in long-term forest, mangrove and wetland restoration projects, aiming to sequester around 150 million tonnes of carbon.
The strategy will be an Article 9 impact fund according to European SFDR regulations and will be managed by Ardian France, with aDryada acting as adviser.
In a joint statement, the firms said they expect the market for carbon credits to grow by a factor of 35 between now and 2050, after demand for voluntary credits had already quadrupled over the last four years.
Laurent Fayollas, deputy head of infrastructure at Ardian, said: "Ardian continues its pioneering commitment to the energy transition with Averrhoa Nature-Based Solutions, which benefits from the experience of Ardian's infrastructure team in investing in climate action and the energy transition, and that of aDryada in developing projects related to biodiversity and the energy transition."
Regenerative ag
The Sustainable Agriculture Initiative Platform has launched a globally aligned definition of regenerative agriculture with the backing of its 170 members, which includes heavyweights such as Nestlé, Danone, Unilever and PepsiCo.
The non-profit's Regenerating Together global framework focuses on the four impact areas of soil health, water, biodiversity and climate.
The outcomes-based methodology has a series of principles and practices that are designed to establish an aligned approach to agriculture that aims to mitigate and adapt to the impact of climate change, improve soil health, support biodiversity, retain water in the soil and reduce its consumption while keeping farming businesses viable.
Other SAI members include Cargill, McDonald's, Syngenta and Kellogg's, among others.
Last week, a report from research and investor group FAIRR found that 64 percent (32 out of 50) of global agri-food companies that publicly report on regenerative agriculture as an opportunity do not put in place any formal quantitative company-wide targets to achieve those ambitions.
Many of the companies scrutinized by the report, such as Nestlé and PepsiCo, are also members of the SAI.
FAIRR also found that only 8 percent of the companies it looked at that publicly report on regenerative agriculture as an opportunity have financial commitments in place to support farmers in their supply chain to incentivize uptake of regenerative agriculture.
Read the SAI report here.
Read the FAIRR report here.
People moves
Butterfy Equity adds a new partner
Butterfly Equity has hired Vishal Patel as partner.
Patel will help lead the Los Angeles-based PE firm's investment team, source and execute new investments, and will take a seat on the firm's investment committee.
He most recently served as managing director at KKR where he helped lead private equity investments across the consumer and healthcare verticals and brings more than 15 years' experience to his new role.
VC fundraising
Kern Tec, an Austrian food waste start-up, raised a €12 million Series A funding round led by Telos Impact, with participation from the PeakBridge Growth II Fund and the European Innovation Council Fund.
Ergos, an Indian grains marketing start-up, has raised $10 million as part of its Series B round led by Abler Nordic, with participation from Aavishkaar Capital, Chiratae Ventures, and Trifecta Venture Debt Fund.
Scentian Bio, a New Zealand-based biosensor start-up, raised $2.1 million in a seed funding round led by Finistere Ventures and Toyota Ventures, with participation from the Bill and Melinda Gates Foundation, Icehouse Ventures and Our Crowd, among others.
LocalCoho, a New York-based RAS aquaculture startup that raises premium Coho salmon, received a "multi-million-dollar" capital injection from aquaculture investment firm Cuna del Mar.
Also in the news…
Generation IM offshoot Just Climate launches natural capital strategy
The firm will invest growth capital in companies supporting emissions avoidance in agriculture and emissions sequestration via natural assets (Agri Investor).
Canadian government to launch review of $8bn Bunge-Viterra merger
The proposed merger hit a roadblock Tuesday when transport minister Pablo Rodriguez announced the federal government is going to review the deal to ensure it will benefit Canadians (CBC).
Indonesia launches carbon credit market in a leap toward net zero
Indonesia launched a carbon credit trading market as part of its goal to reduce carbon emissions and achieve net zero by 2060 (Carbon Credits).
Comment: Why investing in food security is investing in the future
Rising commodity prices, risk of food shortages, as well as the lingering impact of the pandemic, have triggered a concern for the availability and accessibility of food around the world (Reuters).
Global Citizen Festival raises $240m to combat global food crisis
Campaign has culminated in the largest commitment from any government this year to the International Fund for Agricultural Development (Look to the Stars).
Is Australia's carbon future offset from the rest of the world?
What might happen if Australia continues to drift away from the global carbon consensus? (Tenacious Ventures).
Here's how to fix Australia's approach to soil carbon credits
As Australian agricultural and soil scientists, we have serious concerns about the way credits are awarded for soil carbon sequestration under the Australian carbon credit unit scheme (The Conversation).
---