The Sustainable Forestry and Natural Capital Fund will target an 8% to 9% net IRR over the 10-year life of a fund designed to target mitigation, carbon and water conservation opportunities.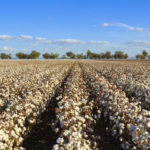 Oaktree Capital Partners is no longer involved with Argyle Capital Partners, ending the former's involvement in the ag and water assets previously managed under the Blue Sky banner.
'You can see the capital interest is here' for investing in nature-based solutions to reduce carbon emissions, said head of agriculture and natural assets Liz O'Leary.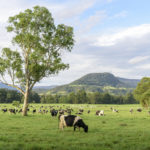 The Clean Energy Finance Corporation has committed A$30m to Wyuna's first fund, alongside property firm the Goodman Group.
New Forests has made its first foray into Africa with the acquisition of Green Resources through its African Forestry Investment Platform.
New Harvest, chaired by industry veteran Don Mackay, is aiming to hold a first close of A$150m before the end of 2022.
New Agriculture's Bruce King and New Forests' Mark Rogers discuss the new division's strategy, what investors want from the asset class, and the potential blend of farmland and forestry into a single investment product.
Founder Steve Bruere says renewable energy opportunities across the country have changed the way his Iowa-headquartered firm looks at farmland.
Addison Taylor says new fund managers and foreign investors are driving an evolution of farmland markets in Arkansas, Louisiana, Mississippi and Tennessee.
Managing director Stavros Koutsantonis says the firm's first farmland strategy overlaps with its participation in the AIM for Climate collaboration between the US and United Arab Emirates.