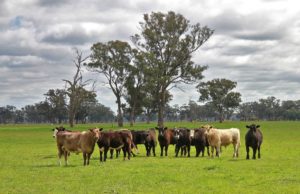 The approval of the sale of S Kidman & Co to Australian Outback Beef for $A386.5 million ($287.9 million; €$271.8) last week followed an arduous process to find a suitor that the Australian government deemed in line with the national interest.
But the decisions from Australia during the many months of wrangling have sent mixed messages regarding foreign investment that should be clarified through a more objective and transparent review process.
"Consistent with the recommendation from the Foreign Investment Review Board, I have decided that the acquisition of Kidman as proposed would not be contrary to the national interest," Treasurer Scott Morrison wrote in his inherently subjective official statement announcing the approval.
You'll remember that in April, acting on a highly-criticized recommendation from the FIRB, Morrison rejected a A$371 million bid from Chinese dairy giant Shanghai Pengxin's Australian interest, Dakang Australia, which attempted to buy Kidman with Australian Rural Capital and Shanghai CRED.
For many, that sent the message that a Chinese-backed consortium was in fact contrary to the national interest and not wanted.
But what's odd is that the FIRB and Morrison at one point had an all-Australian bid from the BBHO consortium, which was withdrawn after AOB added a seemingly trivial A$500,000 to its own bid in October.
That now leaves the government with an approved deal that includes plenty of Chinese money. AOB is majority owned by Hancock Beef but is 33.9 percent owned by Shanghai CRED Real Estate Stock Company.
In his statement, Morrison noted that there was "ample opportunity for Australian bidders to participate", that Kidman had spoken with over 600 potential bidders, and that over 30 bids were received.
But considering those vast options and the hoopla regarding the previous Dakang Australia bid, it wasn't exactly clear why a part-Chinese bid had become acceptable this time around.
As justification, Morrison noted that the deal represents a significant increase in overall Australian ownership in the original Kidman portfolio, from 66.1 percent to 74.7 percent (after a divestment of the largest station in the Kidman portfolio to a local farming family, which a spokesperson confirmed is included in the final sale price).
But again, it wasn't clear what threshold this arguably minor increase had surpassed to justify this approval over other bids. The approval was also at odds with the protectionist sentiment that the government had previously broadcast, whether purposely or unwittingly, through its earlier decisions.
It's no secret that Chinese investment is flooding into Australia, growing by 60 percent to $15 billion last year, according to a recent KPMG/University of Sydney report. However, the Australian government still seems both averse and unsure on its stance regarding Chinese capital, reflecting an identity crisis over the national interest which over time could prove detrimental.
While Chinese policies regarding investment into its own country could arguably use some tinkering if China expects others to open their doors, Chinese investment nevertheless has the potential to become a boon for agriculture in Australia.
I asked the manager of an Australian agricultural fund about the political noise regarding offshore investment into the country, and more specifically into agriculture. "Our society and sector has moved past that noise and welcomed that investment because we are capital constrained," he told me.
With the approval of the Kidman deal, the Australian government is moving in the right direction. Morrison himself stressed that "foreign investment has underpinned the development of our nation and we must continue to attract the strong inflows of foreign capital that our economy requires. Without it, Australia's output, employment and standard of living would all be lower".
But Australia's government appears to have walked a thin line between ostracising and embracing foreign investors, especially the Chinese, making decisions that seem to conflict with one another rather than reflecting some objective methodology.
A stronger message would help to clear the air with China and better serve Australia's agriculture industry.