Home
Institutional Investors
TPG made its presence felt in 2022 with head-turning forestry deals and awards wins – and it has now been named by the UAE as one of three 'launch partners' for its $30bn climate investment vehicle.
A large-scale portfolio previously belonging to the Hui family adds weight to New Forests' recently established agriculture division.
Senior partner Carl Casale says investment opportunities stemming from women's growing interest in ag means they are poised for a prominent role in the tech-enabled farm of the future.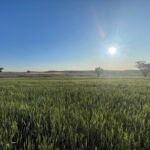 Gunn Agri Partners' Wilga Farming platform, backed by CDPQ and the CEFC, has also made its first two investments since launching with a seed asset in June 2023.
Managing director Olly Hughes says LPs are generally still in the early stages of their sustainability journeys and very wary of committing too far in any one direction.
Nick Moss previously helped design and implement a forest conservation and sustainable agriculture fund on the part of the AGRI3 collaboration between Rabobank, the UN and others.
A revaluation of what constitutes an infra asset and the need to build a low carbon global economy are pulling energy transition and project finance capital pools towards ag.
Butterfly co-founder Dustin Beck says some US pensions see growing corners of the food market as an opportunity to balance exposure to early-stage technology investments.
Green Investment Group Americas head William Demas says infrastructure LPs are being drawn into corners of ag offering investment characteristics similar to transportation, logistics or power deals.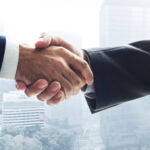 Kristen Weldon previously helped launch Louis Dreyfus Company's venture and growth unit focusing on specialty protein, aquaculture and specialty commodities.