Home
Institutional Investors
Co-founders Ellie Rubenstein and Ross Iverson discuss the added value role the firm plays for LPs and why they receive queries about their portfolio companies as soon as they close a deal.
ReThink Events' Agri-Tech Innovation Summit demonstrated the mix of optimism and caution likely to define what most expect to be a difficult road ahead for agtech firms and startups seeking capital.
February commitments to UBS and Homestead Capital added to the $155bn pension's sizable portfolio of ag and farmland-focused investments.
New Forests has become one of the world's largest timberland asset managers in less than 20 years under founder David Brand, who discusses the development of forestry, agri and the firm's future alongside new CEO Mark Rogers.
Consultant advised the $17bn pension to make no new row crop or timber investments for the foreseeable future, suggesting a focus on opportunities created by 'potential distress'.
Anton Pil says timberland's unique natural growth and strength as an inflation hedge drove the acquisition of Campbell Global, and the bank is now well positioned to play a role in carbon offset markets as they develop.
CDPQ's sustainable land management team head Nicolas Leyssieux says Westervelt Ecological Services has potential to become a leader in the industry.
After the bank signed an MOU to advise on Ukraine's reconstruction, alternatives chief Anton Pil tells us the country wants to become an attractive destination for private capital.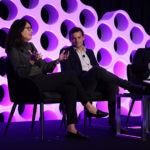 HESTA CIO Sonya Sawtell-Rickson told the ASFA Conference that having confidence and trust in biodiversity credits was vital to ensuring they become investable.
If approved at the pension's investment meeting in March, the $1.5bn vehicle will have taken at least $765m in commitments.