A renewed focus on the importance of diet and nutrition, as well as enthusiasm for more sustainable crop inputs and alternative materials, continue to provide opportunities for agtech investors.
Agri Investor held its first ever conference in Japan as local LPs and global asset managers gathered to discuss the benefits of adding farmland and timberland to investment portfolios in a volatile investment environment.
Reserve Bank of Australia governor Philip Lowe argued at an Australian Farm Institute event last week that there is plenty of capital looking for a home if the ideas and business plans are sound.

From tight soybean supplies in 2021-22 to the impact of the Suez Canal blockage, lead analyst Libin Zhou outlines the key market trends.
Ben Craw, MD at Oxley Capital Partners, says investors have a positive view that many businesses will return to pre-covid revenue levels soon, if they have not already done so, which is fueling activity.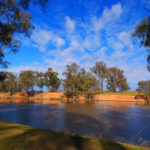 Brent Snow says Aware Super's ag investments proved to be a useful diversifier in its infrastructure portfolio during the coronavirus pandemic.
Following fires and drought, the covid-19 pandemic presented a new challenge for Australia's farmers, but financial returns for investors have remained steady and attractive.
Agriculture partner Matthew Corbett discusses his firm's assessment of the asset class this year and what they expect to see from investors and consumers in 2021.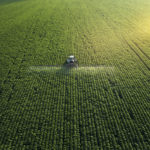 The asset class has stood up well this year in the face of unprecedented societal and economic challenges. GPs are understandably expecting to follow it up with another good one.
Emerging and diverse managers received less than 3% of capital commitments closed in H1, raising fears they are being left behind as the pandemic changes fundraising.