First look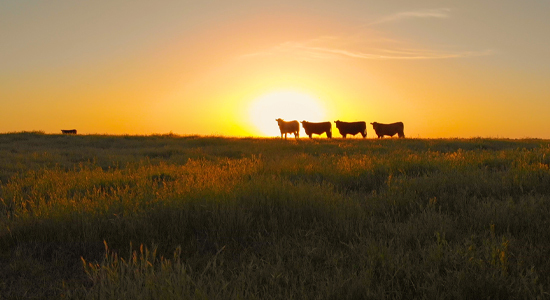 New Harvest nabs NAB
Australian asset manager New Harvest Investment Management has secured a rare equity commitment from an Australian bank to an agriculture fund, as National Australia Bank revealed it would invest A$10 million ($6.6 million; €6.1 million) into the firm's Indigenous Impact Investment Fund.
The IIIF launched in 2022 with an ultimate target of A$500 million and is on track to reach a first close of around A$150 million, Field Notes understands. NAB's commitment is conditional on NHIM raising a minimum of A$51 million, but the firm has other commitments pending and will bank cornerstone commitments to the fund from its principles as well.
Indigenous issues: NAB said it was attracted to the fund by NHIM's strong focus on supporting sustainable Indigenous businesses in the north of Australia, after it announced an aspiration in 2022 to become the bank that backs Indigenous business and established an Indigenous banking team.
The fund itself is a natural capital farmland vehicle that will primarily focus on livestock, with soil carbon sequestration potential a significant plank of its strategy. The firm envisages that the generation and sale of Australian Carbon Credit Units could create a large value uplift for investors – with the use of cattle an important part of sequestering more carbon than might be possible on traditional cropland, the firm says.
Read the full story here.
They said it
"We want a profession that reflects our society. The reason we want that is we want the great ideas that come from everybody. We don't want homogenous thinking"
Mississippi State University's Steve Bullard reflects on diversity in forestry following a $1 million grant from Dick Molpus towards the university's diversity program.
Deals
Atlas Holdings moves for Canadian paper mill
Private investment firm Atlas Holdings has struck a deal with Resolute Forest Products to acquire its pulp, newsprint and directory paper mill operations in Thunder Bay, Ontario. Financial details were undisclosed.
Resolute Forest Products is itself being acquired by Domtar Corporation. Resolute's sale of its Thunder Bay assets was a condition set by Canada's federal Competition Bureau to approve Domtar's acquisition of resolute.
The Thunder Bay mill is a northern bleached softwood kraft and northern bleached hardwood kraft pulp, paper, newsprint and directory producer.
Upon the deal's closing, the Thunder Bay mill will operate as a standalone company and a member of Atlas's global family of manufacturing and distribution businesses. The parties will enter into agreements pursuant to which Resolute will continue to provide chips and biomass to the mill.
Atlas is invested across a range of sectors including building materials, paper products, food and beverage and construction, among others.
Read the full story here.
Arable Capital invests in Organicgirl
Arable Capital Partners has invested in branded organic packaged salads provider Organicgirl. Financial details were undisclosed and the size of Arable's equity stake in the business was not revealed.
The California-headquartered business delivers packaged salads to retailers across the US and "is dedicated to finding better ways to grow, package and deliver a wide variety of premium greens," said a statement from Arable.
Arable Capital Partners manages a single fund called Arable Capital, in which the Washington State Investment Board is the sole investor.
The $156.6 billion pension added a $250 million commitment to its existing $300 million investment in the vehicle, according to WSIB's 2022 September Investment Advisory.
Read the full story here.
Cargill Protein China takes flight
American agribusiness giant Cargill is set to sell its Chinese poultry business to private equity firm DCP Capital, according to a Reuters report that cited a statement from Cargill.
The business, known as Cargill Protein China, was launched in 2011 and breeds, raises and processes chickens in Chuzhou, in China's eastern Anhui province.
The value of the deal was not disclosed but is subject to regulatory approvals and is expected to close in 2023.
The Chinese poultry market is huge, ranking only behind the US in terms of volume. The nation produced around 19 million tonnes of chicken meat in 2022 and the industry has continued to expand.
DCP Capital is headquartered in Beijing and focuses on investments in mainland China and Hong Kong. The firm is led by executive chairman David Liu, who was previously a partner at KKR, where he was also co-head of KKR Asia Private Equity and the CEO of KKR Greater China.
Fund watch
Alternative proteins are still a Big Idea
Big Idea Ventures, an alternative protein venture capital investor, has held a first close on its $75 million New Protein Fund II. A figure for the fundraising amount was not disclosed.
The vehicle has been backed by Swiss multinational processing and ag equipment company Bühler, and oil ingredient specialist AAK. Both LPs also committed to BIV's Fund I, which was also backed by LPs such as Temasek and Tyson Ventures, among others.
More alt-proteins, please: Fund II will pursue a similar strategy to its predecessor, targeting early-stage alternative protein companies in the plant-based, cell-based and fermentation food categories.
The vehicle will also target start-ups developing alternative ingredients and impactful food products, which is a new addition to the strategy.
NPF II will invest directing into start-ups and through its accelerator program, which is a five-month course run out of the firm's Paris, Singapore and New York offices.
Big Idea Ventures' website says 88 percent of companies into which Fund I invested went on to raise external capital and the fund has exited three businesses.
Some of the start-ups that went on to raise sizable funding rounds post-BIV investment include French startup Gourmey, which secured €48 million in Series A funding in October 2022, and Black Sheep Foods, which raised a $12.3 million Series A in December 2022.
Read the full story here.
Agtech fundraising
Neat Burger, a British plant-based food business, raised $18 million in Series B funding round led by B-Flexion, with participation from Chimera Capital, LionTree, New Theory Ventures and sports personalities Lewis Hamilton and Thibaut Courtois.
Earthodic, an Australian bio-based materials start-up, completed a $1.85 million Pre-Seed round co-led by Investible and Tenacious Ventures, with support from Closed Loop Ventures and Twynam Group.
Aplós, a non-alcoholic spirits company, raised $5.5 million in a Series A funding round led by McCarthy Capital.
GOAT Fuel, a Texan healthy energy drink start-up, raised $5 million in a Seed funding round co-led by Stage 1 Fund and Morrison Seger Venture Capital Partners, with participation from co-founder Jerry Rice and return investors Eddie DeBartolo Jr and Marc Lore.
Cur8, a British buyer and marketer of carbon credits, raised £5.3 million ($6.6 million; €6.2 million) in Pre-Seed funding round led by GV (Google Ventures), with participation from CapitalT.
Also in the news…
Landmark sustainability due diligence directive passes European Parliament vote
MEPs back inclusion of institutional investors and asset managers in the CSDDD (Responsible Investor).
Untapped potential in Africa's agricultural insurance market: Faber
Africa's agricultural insurance market has a large untapped potential for non-life insurers (Reinsurance News).
Bunge, Viterra merger would create global agriculture trading giant
A merger between Bunge and Viterra may raise competition concerns in parts of Canada and Argentina (Reuters).
Sustainability-linked carry edges towards the mainstream
Linking impact or ESG to financial incentives was a big topic at the Impact Investor Global Summit; it is an 'imperative for the industry' that requires investors and managers to adopt an experimental mindset (New Private Markets).
Cutting-edge UK farming projects to get share of £30 million
Projects include genetic research to reduce methane emissions from cows and the use of drones to monitor animals (UK government).
---