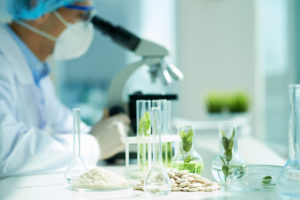 The role of private equity in agtech is likely to evolve as investors' focus shifts from the search for promising start-ups towards scaling the market's early leaders, according to the author of a recent market overview.
Speaking to Agri Investor soon after publication of its 2018 Agtech Investment Review, Finistere Ventures partner and co-founder Arama Kukutai said more capital is flowing to a cohort of companies that are through the start-up phase and are now looking for capital to scale-up–revenue, research and development or their ability to meet regulatory challenges.
"We're going to see more private equity activity as roll-ups and acquisition of start-ups," said Kukutai. "This is an opportunity for them to acquire technologies that fit into their arsenals. I also think we are going to see more capital flow into the successful start-ups acquiring technology that round out their product portfolios."
In the report, Finistere described how multiple companies across the lifecycle were able to successfully raise capital last year amidst a market it labelled as scaling at a sustainable pace. It noted 2018 saw a gradual shift in focus from the inputs management, imagery and precision ag sectors that garnered early attention from investors towards plant sciences and animal technologies, which the report said had historically been underinvested.
"Not only is there plenty of capital within venture and increased interest in agtech in general, but enough of both to keep funding even fledgling start-ups with their first institutional round of financing. Such supplying of the pipeline of venture-backed agtech companies now will entail a need for future funding," the report's authors wrote.
Last year, several sovereign investors also become more active in agtech, said Kukutai, highlighting investments by funds connected to Ireland and Denmark as well as Temasek, a sovereign wealth fund affiliated with Singapore. Kukutai highlighted that these relatively new agtech investors have been joined recently by a growing number of traditional technology companies pursuing agtech investment.
"We have very large checks getting written by non-traditional investors, primarily because they think the company has an opportunity to really disrupt some aspect of the agtech or foodtech supply chain," said Kukutai. "This is sort of the transition from start-up to scale-up," Kukutai summarized.
One the reasons the traditional hesitancy of life science companies to get involved with agtech is beginning to fade, said Kukutai, is that the regulatory costs of compliance has started to drop.
Falling costs for gene-editing technologies such as CRISPR and cloud computing storage that were prohibitive just five years ago, according to Kukutai, are enabling agtech companies to pursue new opportunities in innovative plant science and, increasingly, animal science.
"We're seeing start-ups, for example, addressing the allergenicity of food; looking to use gene editing to remove the allergic effect of certain classes of food, whether it be lactose, gluten or nut allergies," said Kukutai. "Tools are available to start-up companies that give them the ability to scale. That's true in agriculture as much as it is in other, more established or better-known, tech sectors."
Helped along by several attention-grabbing investments of $100 million or more, Kukutai said sub-sectors such as digital agronomy, hardware and equipment have seen a steady pace of investment that is likely to only be propelled by ongoing consolidation in the wider ag market.
"Consolidation is going to continue to throw off opportunities for private equity to do both roll-ups and apply disruptive technology to traditional businesses," said Kukutai. "As that plays out, those companies are going to need more technology drivers to drive new business; you can only cost-save your way so far, you actually need to produce new products for customers."