Home
Authors
Posts by Chris Janiec
Dick Molpus says increasing participation of women, minorities and first-generation college students is part of a comprehensive approach to keeping up with the demands of an evolving forest products industry.
Paul Pittman says it's not a fire sale, but the company does aim to boost its stock price in public markets that undervalue the appreciation potential of FPI's 165k-acre farmland portfolio.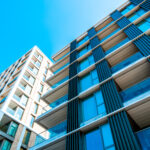 Managing partner Rich Gammill says the Cargill spin-out's experience in ag-focused real assets and credit will shape its approach to finding good assets with bad balance sheets within US real estate markets.
The acquisition from an unidentified seller adds to more than $500m invested by the pension across Nuveen-managed vehicles that include properties in the US, Australia, Brazil, Chile and New Zealand.
Markets are watching closely the negotiations around a Ukrainian grain export deal that affirms the role of geopolitics and diplomacy in the fortunes of agricultural investors.
Chief executive Lionel Kambeitz says Above Foods will look to partner with large-scale regenerative operations developed in Saskatchewan, amid regional restrictions on institutional farmland investment.
Led by the US and the UAE, the summit tries to promote agtech investment and public-private collaboration, but fitting the 'puzzle pieces' together is a work in progress.
Managing partner Andy Wiltshire says large properties with distinct parcels suitable for agriculture and timberland development are available in countries where the firm already operates and elsewhere.
The Harvard Management Company spin-out's first vehicle was supported primarily by its former parent and $309bn insurance company, American International Group.
CAP managing director George McPherson says Merensky Timber will generate more of its own electricity from wood waste after separating from its parent, which owns Westfalia Fruit International.