Home
Authors
Posts by Kalliope Gourntis
The Article 9 fund will invest in projects to restore forests, wetlands and mangroves in developing countries.
The energy transition-focused manager has closed its fourth fund on €670m, with the adaptation of agriculture to climate change part of its strategy.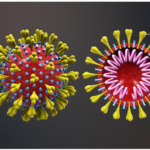 Heavily invested legacy vintages might suffer more than funds in market, with the jury still out on whether this crisis will be sharp and short like the GFC, or sharp and longer-lasting running through various cycles.
Pollination will focus solely on energy transition through advisory services it will provide to governments and policy makers and its investment arm, which will seek to raise $4bn.
Reliable data security measures are more important than returns or fee alignment to LPs, according to the annual CFA survey on investor trust.
London-based Balderton Capital led the Series A funding, which Infarm will use to expand its network across Europe.
Sheep and horticultural assets will be the hot-ticket items that continue to draw investor interest in Australian ag, the real estate firm predicts.
Moeda is making its first investments in 18 Brazil-based agricultural co-operatives following a $20m initial coin offering last August.
The Turkish dried fruits and nuts company will use the cash infusion to build a new production facility in Eskişehir.
FPInnovations and Resolute Forest Products are launching a $17m venture that will produce bio-chemicals derived from wood, as part of an effort to renew the forest products industry.