Home
Authors
Posts by Snehal Shah
Climate+, a long-term asset fund aimed at DC pensions, will invest across private markets.
After two years, PRI signatories will again report on their responsible investment practices and receive scores of up to five stars. The new questionnaire is 'more aligned' to the TCFD and other bodies, but still focuses on practices and policies over outputs.
Climate Asset Management is targeting $600m for the Nature Based Carbon Strategy fund from corporates including HSBC.
STAFF II was preceded by the €50m INVL Baltic Forests Fund I, which generated 27% annual returns, according to a statement from the firm.
Synthesis Capital – founded by two former VC investors at Jeremy Coller's family office – has raised $300m for its debut alternative protein venture fund.
The pension's CIO Jonathan Grabel says it is continuing to gain exposure to climate-related opportunities.
Warburg Pincus hedges its bets while Partners Group, GIC and Swiss Re invest in carbon capture specialist Climeworks, as global demand for carbon offsets is set to grow to meet net-zero targets.
The Portland-based firm is investing $1bn in controlled environment ag, raised from investors including San Francisco and El Paso public pension funds and the Development Bank of Japan.
The European impact firm has raised €95m for its ocean impact strategy and plans to invest in biodiversity measurement tools to dive into biodiversity credits.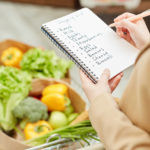 Blackstone, KKR, CVC and Palatine have all made acquisitions to ride the wave of growth in ESG measurement, reporting and consulting services.