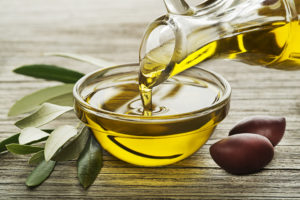 Gladstone Land has completed a $9.2 million sale/leaseback on a 540-acre property with California Olive Ranch, an olive producer previously backed by separate accounts-focused farmland manager AgIS Capital.
The deal includes a 15-year triple net lease for California Olive Ranch to operate the property, which is located in California's northern Yolo County and contains a 482-acre high-density olive orchard.
Gladstone and AgIS declined to comment and California Olive Ranch representatives did not respond to messages seeking further detail by press time.
"This acquisition enters us into a new region in California with a new permanent crop type and another very strong tenant," said Gladstone chief executive David Gladstone in a statement. "We think [California Olive Ranch] are an ideal partner for us as we continue to add more crop types to our diversified farmland portfolio."
Gladstone said on an earnings call in May that his firm is likely to make as much as $200 million in farmland acquisitions this year. Last month, the NASDAQ-listed farmland REIT acquired a pair of Michigan blueberry farms for $7.8 million.
Chico, California-headquartered California Olive Ranch was founded in 1998 and produces affordable, high-quality olive oil from olives grown on its own ranches and by partners throughout Northern California, Chile, Argentina and Portugal.
In late 2014, AgIS Capital made an investment of an undisclosed size into California Olive Ranch on behalf of an unidentified institutional investor. In late 2017, California Olive Ranch announced it had secured $35 million from a group led by a "major US-based institutional investor" it described as the largest ever equity investment in the domestic extra virgin olive oil industry.
The company said the infusion of capital would allow California Olive Ranch to double its acreage, expand organic production and reduce its carbon footprint by attempting what it described as the first large-scale implementation of regenerative agriculture for permanent plantings.
California Olive Ranch announced in August 2018 it had planted 3,200 acres over just the previous two years in California's Yolo, Fresno, Butte, Merced and Kings counties.
A market source familiar with the olive industry told Agri Investor there had been relatively limited purchases of properties focused on the crop by institutional investors and though remains a small market, interest is growing.
The source added that while it is true that water availability is generally better in Northern California than further south, olives do not require much water and availability was likely not a key factor in the Gladstone transaction.
"If you look at premium olive oil, the demand is growing and in the US, that's what we produce," the source added. "I haven't seen the numbers recently, but we import probably 95-97 percent of our olive oil, so there's some positive fundamentals that make the sector attractive."