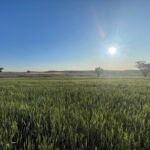 Gunn Agri Partners' Wilga Farming platform, backed by CDPQ and the CEFC, has also made its first two investments since launching with a seed asset in June 2023.
Warakirri Asset Management has purchased the seventh and eighth assets for its Diversified Agriculture Fund in a A$22m sale-and-leaseback deal.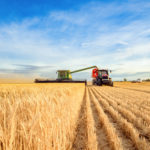 Warakirri aims to raise A$500m-A$750m in equity to build a diversified portfolio of broadacre cropping assets, managing director Jim McKay says.
MassPRIM and the Washington State Investment Board are among LPs in the PGIM US Agriculture Fund vehicle that began its transition to an open-ended structure in 2018.
Levelling out farmland prices, higher interest rates and widespread drought present prospective buyers with plenty to consider.
From reducing pesticides to increasing renewable energy usage, Cibus Capital has implemented an array of ESG improvement measures since it acquired The Summer Berry Company in 2019.

Investors voted to wind up the fund due to the rise in farmland values since its launch, which have compressed rental yields and offer a chance to secure strong exit prices now.
The annualized return for Australian farmland to the end of June 2023 stood at 2.01%, comfortably the lowest figure since the Australian Farmland Index was launched in 2015.
Agri Investor visits Kilter Rural's seed asset in NSW to see how it will to transform a series of farms into carbon-positive and biodiverse natural capital assets.
The firm has already deployed approximately 40% of the vehicle and has had a A$1.5bn bid accepted by listed Australian agribusiness Costa Group.