Home
Authors
Posts by Binyamin Ali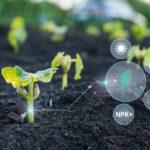 Anterra Capital, Astanor Ventures, Earth First Food Ventures and Milltrust International all tell Agri Investor the time is right to take advantage of the tech slump.
Alexander Kalis and Brian Ruszczyk say the time is right to deploy capital in agtech and offer their view on the future of the alternative protein sector.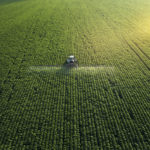 The vehicle has received backing from Farm Credit Canada and will target C$75 million.
The property was acquired from Nasdaq-listed business Limoneira Company, which will provide packing and marketing services on a minimum five-year contract.
The final figure is yet to be rubberstamped but a 5% allocation would represent £1.2bn and the pension needs to deploy at least 2% of AUM into natural capital 'to make it worthwhile.'
The asset manager is also lining up an investment into a 'large fully integrated wood products company in the next several weeks,' confirmed managing director George McPherson.
The asset manager has appointed a new COO and a horticulture general manager.
The acquisition follows a December deal with Restaurant Brands International to expand the Burger King and Popeyes brands across several countries in eastern Europe.
A carbon credit with inherently questionable value is no good for the climate or the sector but it is also no good to throw the baby out with the bathwater.
The firm's C$30m pilot vehicle invested exclusively in projects that could generate carbon credits and has been able to deliver IRRs in the high teens.