Home
Authors
Posts by Binyamin Ali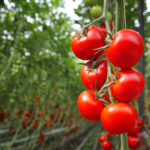 The acquisition is the first step in the buildout of The Flavour Farm, a European indoor ag play that will incorporate renewable energy assets as a core growth strategy.
Sustainable Agro Solutions and Biovert both specialise in agricultural inputs and have presence across global markets.
The firm took commitments from LPs including Louis Dreyfus Company Ventures and Yara Growth Ventures.
The pair began working together in 2020 when Proterra Asia was raising Food Fund III and wanted support tapping European capital.
The bloc's center piece environmental legislation has gotten caught in a legislative saga of nail-biting voting results and negotiating room walkouts.
Mayfair Equity Partners created the Snowfox Group in 2021, having grown it from a 2015 investment in British sushi brand YO!.
The firm has acquired a 70ha property in the country and has made an offer on another 220ha asset as it builds out the new operation.
The firm plans to build out the operation's project pipeline and innovate in using alternative sources of feedstock.
Cordiant Capital managing director Cédric Garnier-Landurie said 'even the really good names' have experienced a squeeze on their revolving credit facilities.
The firm has added the leafy greens business to its portfolio of companies which includes permanent crops businesses and an irrigation solutions provider.