Home
Authors
Posts by Binyamin Ali
The asset manager is also lining up an investment into a 'large fully integrated wood products company in the next several weeks,' confirmed managing director George McPherson.
The asset manager has appointed a new COO and a horticulture general manager.
The acquisition follows a December deal with Restaurant Brands International to expand the Burger King and Popeyes brands across several countries in eastern Europe.
A carbon credit with inherently questionable value is no good for the climate or the sector but it is also no good to throw the baby out with the bathwater.
The firm's C$30m pilot vehicle invested exclusively in projects that could generate carbon credits and has been able to deliver IRRs in the high teens.
The vehicle has secured €35m in cornerstone investments and will build out a 12,000ha portfolio of greenfield and brownfield assets.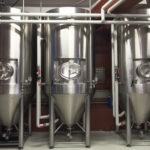 The agtech start-up is one of many new companies using precision fermentation to develop alternative protein products.
The myriad challenges facing the world presents private markets with a lot of unanswered questions – the hunt to find their solutions promises to be a fascinating journey.
The nominations are in. You have until midnight PST on Friday, January 20, 2023 to vote for the winners of our annual global awards.
The influx of investors looking for ways to gain exposure to natural capital assets continued apace this year but the Russia-Ukraine war will remain the biggest influencer of trends and markets.