Home
Authors
Posts by Daniel Kemp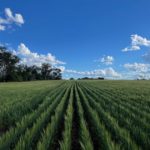 Australian farmland recorded a 'solid' annualized return for Q3 2022, but returns on a quarterly basis fell to just 0.1% as both income and capital growth stall.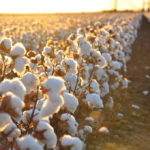 The acquisition of Gundaline by a Chinese textiles firm is a sign that Chinese investors are looking Down Under again, with more 'big deals' possible in the next 18 months.

Riparian Capital Partners aims to incentivize more sustainable farming practices in the irrigated farming sector through its green water leases, provided via the Riparian Water Fund.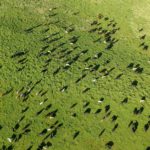 Breakthrough Energy Ventures, a VC fund founded by Bill Gates, contributed to a $12m second-phase seed round alongside Harvest Road and other investors.
The sale price of A$100m for Cherylton Farms is a record for the region for a mixed-farming asset sold on a walk-in, walk-out basis.
Beetaloo Aggregation in Northern Australia presents 'huge' carbon offset opportunity across more than 1 million ha.
Mark Rogers will replace David Brand as New Forests CEO, with Brand to serve as chair until departing the business in 2025.
The Chubb Review into the framework surrounding ACCUs has produced 16 recommendations that will help to increase certainty in Australia's carbon market.
A government-commissioned review into Australia's carbon crediting framework has backed the scheme as 'well-designed' but calls for improvements to transparency and governance.
FIRB reported that 43 investments were made into agriculture, forestry and fishing worth a combined A$1.6bn in Q1 2022.