Home
Authors
Posts by Daniel Kemp
The bank will make a commitment of A$10m to New Harvest's Indigenous Impact Investment Fund, attracted by its potential to support sustainable Indigenous Australian business growth.
Hancock Agriculture will buy Ottley Station and Moolan Downs, with the purchaser of Packhorse's other asset Stuart's Creek yet to be finalized.
goFARM and Nuveen Natural Capital told the Global Food Forum in Melbourne that sustainable agricultural practices were attractive to investors.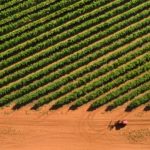 The median price per hectare of Australian farmland has increased for the ninth consecutive year, with CAGR over that period of 11.5%.
Laguna Bay managing director Tim McGavin says DBJ is a 'natural fit' with the firm's investment philosophy and hopes to secure further capital from Japanese LPs.
Paraway Pastoral Company, owned by MAM's Macquarie Pastoral Fund, will sell Borambil Station, Pier Pier Station and the Burmah Aggregation for a likely A$180m.
Perella Weinberg Partners has been appointed to find a US investor to take a 25% stake in NZ Rural Land Company's existing portfolio.
Macquarie Asset Management has A$38.4bn of equity dry powder to deploy across all asset classes after another strong year of fundraising.
The Kilter Agriculture Fund will invest in farmland water and is targeting A$65m in a first fundraise that will close later this month.
Despite a surprise interest rate rise this week by the Reserve Bank of Australia, farmland values continue to hold up – although growth is slowing.