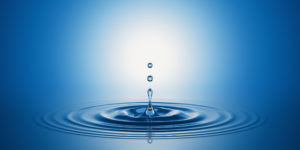 The Sustainable Water Impact Fund, which has received at least $900 million in commitments, is one of the largest vehicles of its kind.
The result of a partnership between Renewable Resources Group and non-profit group The Nature Conservancy, the two firms worked to develop an institutional-scale framework for the vehicle, which will pursue land and asset investments that improve surface and ground water management in California, Australia and Chile, according to a TNC blog post in May.
A July 2019 regulatory filing showed Los Angeles-headquartered RRG had secured at least $225 million through 185 commitments to the SWIF. At the time, a market source told Agri Investor that capital was thought to have been sourced largely from high-net-worth individuals.
The pair was aided by American giant Goldman Sachs, who used "client commitments" to provide $300 million of the $900 million that had been raised into the vehicle as of April, according to the investment bank's 2019 Sustainability Report released that month.
Agri Investor has pieced together the key stakeholders involved in the vehicle, two of whom agreed to comment, to bring you an inside look at the SWIF.
Charlotte Kaiser, managing director with the Nature Conservancy's NatureVest unit that is leading the collaboration with RRG, declined to detail its role as technical advisor to the SWIF or its structure directly, but did describe to Agri Investor ways in which her team could work together with RRG.
"We could be helping them deliver groundwater recharge in such a way that it creates wetland habitat for migratory birds," she said. "We could be helping them think about fallowing a particular agriculture asset such that it maximizes habitat restoration productivity for migratory corridors of terrestrial species."
'Change in the scaffolding'
Susan Mac Cormac – a sustainability-focused partner at global law firm Morrison and Forester who represented TNC in negotiations that created the SWIF's investment structure – told Agri Investor the vehicle provides managers with an example of how to demonstrate the sincerity of their desire for positive impact.
Drawing an analogy in which the structure of a fund provides a framework similar to the way scaffolding supports construction of a building, Mac Cormac said RRG and TNC have presented a model she hopes other managers will follow.
"This is a change in the scaffolding," Mac Cormac said. "Embedding a non-profit within a general partner that has to evaluate all of the deals on impact criteria before they go to the investment committee – [that] is a fundamental change in the scaffolding."
Kaiser said prolonged droughts in California helped inspire TNC to seek ways to address issues of food and water security. Discussions about a potential partnership with RRG began in 2017, according to Kaiser, who said she first met the firm's executives while evaluating a deal in Australia.
TNC later partnered with Victoria, Australia-headquartered Tiverton Agriculture on a A$55 million ($39 million; €34 million) acquisition of two New South Wales cattle stations, described as being among the highest-value land-for-conservation deals in the country's history when it closed in January 2019.
Whereas in that deal NatureVest structured the transaction first and then worked to partner with a relevant manager, Kaiser explained, the partnership with RRG began with a desire to form an alliance that could help ensure its investments achieved positive environmental impact.
"What we are doing in any instance – whether we are a limited partner, an advisor or the actual entity – is ensuring, through some control mechanism, a conservation outcome," Kaiser said. "What is powerful about this relationship [with RRG] is the way we have structured it to align our incentives and the fact that we are compensated, at the Nature Conservancy, in a way that is competitive."
Kaiser declined to describe in detail the terms of TNC's compensation or its "control mechanisms" to ensure conservation outcomes. She also declined to discuss return expectations for the SWIF.
RRG and Goldman Sachs declined to comment.
'Impact inside'

NatureVest is an operating unit of the Nature Conservancy, which Kaiser described as functioning like a deal shop, structuring and in some instances sourcing capital for transactions in line with the non-profit's mandate to protect healthy land, oceans and freshwater systems while helping mitigate climate change.

NatureVest is not a fund, investment advisor or broker-dealer, but it does commit to closed-end funds and raise money to support real estate acquisitions. For example, the unit raised $130 million, including an anchor commitment from the Doris Duke Charitable Foundation, for its Cumberland Forest Project, through which TNC manages timber properties in Kentucky, Tennessee and Virginia.

Family offices, foundations and high-net-worth individuals have traditionally been the group's financial backers, said Kaiser. And while increased demand for impact investments has been a recent good news story, experience has demonstrated the pivotal role of risk-adjusted returns, she added.

"The community of investors who are willing to invest with their hearts and receive some kind of concessionary returns, I can count it in my hand," Kaiser said. "For us to really bring private investment at scale to conservation, it has to be commercial rates of return. So, when we think about our partners and think about our strategy, that is a really important piece of the puzzle as well."

She stressed that meaningful impact in any investment requires creating some kind of novel risk to address an underlying market failure or unaddressed problem. Ensuring the durability of its role and of any conservation outcomes it is able to help achieve is a key consideration in any NatureVest initiative.

"It is not a green stamp; it's more like 'Intel Inside,' is how I think about it," Kaiser added. "There is this chip, and that chip costs money and it makes the processor faster. That is increasingly understood in a sophisticated way by investors."