Foodbytes was founded in 2015 as a pitch competition but the platform's alumni raised more $2.4bn in the last two years as it has evolved into a discovery space.
The ocean impact fund exceeded its €120m target and its structure means SWEN could forfeit 50% of its carried interest it if fails to hit certain impact KPIs.
February commitments to UBS and Homestead Capital added to the $155bn pension's sizable portfolio of ag and farmland-focused investments.
Head of sustainable food private equity Rik Vyverman says recent years have seen LPs develop a greater understanding of the role they can play in meeting large societal challenges like climate change.
The pension had also acquired secondaries stakes in two separate farmland funds now managed by Nuveen at the end of 2021, which were worth a combined $456m.
Chief executive Paul Young says partnership with asset manager Diffractive Managers Group will bring fresh sources of capital for timber and ag strategies.
Competitive markets and new fund investments dictate that the pension expects it will take up to 24 months for its capital to be deployed through Ceres' Midwest-focused open-ended farmland vehicle.
The pension is considering divestment from timber and ag as it looks to strengthen inflation hedging and performance through non-core real estate and infrastructure investments.
Recent strength in farmland markets has been driven in part by rising interest rates that are themselves likely to be a key factor shaping buying strategies in the years ahead.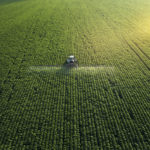 Chair Tim Samway tells Agri Investor the fund manager was 'unable to continue' in its previous form, with all options on the table for how to proceed.