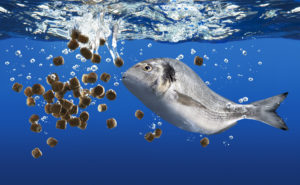 The chief investment officer of BP's venture unit says its future investments could include indoor farming, as the oil and gas giant looks to find alternative uses for its energy products.  
BP Ventures invested $30 million into methane-derived fishfeed provider Calysta in June, which David Hayes described to Agri Investor as a tentative step back into agriculture for the energy company. He added that the firm is drawing on organization memory in the sector, having once had a large ethanol-related footprint in Brazilian ag and exposure to an animal nutrition businesses.
Hayes said his unit seeks opportunities to support emerging businesses with potential to harness linkages to BP's existing energy businesses. It does so, he said, in service of overarching company goals such as supporting a transition to a less oil-intensive economy and the eventual roll-out of electric vehicles.
"There could be a point where, the gas that we produce, maybe there is too much of it for just electricity, heat, light and mobility," Hayes said. "There is an opportunity on the demand side of the equation to look at different technologies where BP gas can be used to create products with a lower carbon impact than the traditional methods of making them."
Menlo Park, California-headquartered Calysta provides exactly the kind of opportunity BP Ventures is seeking, Hayes added. The company uses naturally-occurring microbes that can use methane in a proprietary fermentation process to produce a single-cell protein called FeedKind. It secured $40 million in a Series D in May 2017.
Though concerns around the implications of land and water usage challenges made the deal a difficult sell for some within BP, Hayes said, the potential for applying Calysta's technology to BP's methane production at scale ultimately helped make the investment a good fit.
In addition to helping increase production through construction of facilities in China and Oman, Hayes said the terms of the investment in Calysta include a strategic partnership around gas and power supply that makes BP the preferred feedstock provider for FeedKind production going forward.
Though the company is currently focused on producing feed for aquaculture exclusively, Hayes said there are a number of ways Calysta's linkages with BP could evolve in the years ahead.
"You could almost see a Calysta plant with a vertical farm on the back end so natural gas and power is being used to create protein and leafy greens. At some point, maybe Calysta's product will be refined thus that it could be used in protein for humans," Hayes said. "If we look to how the protein market is evolving, can Calysta play a part? I think that's a ways out, but it could be interesting."
'I'm hoping there is more here'
Established in 2006, BP Ventures' previous exposure to agriculture included a $20 million investment in a sorghum seed producer, which came as part of a broader effort to hedge between different biofuel feedstocks.
Hayes said the unit's $30 million investment in Calysta, to date its largest in a single company, comes amid an effort to increase the scale and pace of its investments under a 2017 plan that makes venturing one of four pillars of BP's overall strategy.
"I think what you will see is that our pace of investment is now going to stay pretty reasonably in that $150 million to $200 million-a-year range," Hayes said. "In moving to that level of investment with the team size that we have, it does mean that we are able to take bigger and bigger stakes and invest bigger dollars in particular companies."
Though agriculture is not currently a particular focus of BP Ventures' effort to expand investments, Hayes said farmed fish provides an example of how the broader energy company is already active in areas related to the requirements for agriculture.
"Where we see a part of BP's conventional business being able to pivot to the space of a  conventional product, you may see us show up in terms of ag," Hayes said. "This is us dipping our toe back in the space through a very core business-related activity set. We don't have a defined strategy about the future. I'm hoping there is more here."