The firm will invest growth capital in companies supporting emissions avoidance in agriculture and emissions sequestration via natural assets.
The Australian vehicle has been preceded by a separate account worth 'more than A$100m' that is implementing a similar strategy and is about to close on two NSW properties.
The firm has already deployed approximately 40% of the vehicle and has had a A$1.5bn bid accepted by listed Australian agribusiness Costa Group.
Mombak's Amazon Reforestation Fund has sold 30% of its 10-year projected output at a price point bettered only by the EU's emissions trading scheme.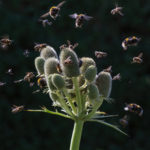 Limited awareness of what is meant by natural capital and a fluid carbon credits regulatory landscape are among the difficulties in steering money towards the fledgling strategy, says Olly Hughes of Gresham House.
Ontario Teachers' Pension Plan will acquire KKR's 49% stake in GreenCollar, with the latter's workers set to share in the windfall through an employee ownership scheme.
Costa Group chairman Neil Chatfield said the deal is in the best interests of shareholders, despite Paine Schwartz having reduced its offer from A$1.6bn.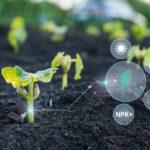 Partner Christina Ulardic says many of the firm's existing investors returned to back the firm's second flagship vehicle.
The pair hope to reduce the risk for commercial financing and want to catalyze 'hundreds of millions' more in investments.
The firm has become a prolific early-stage venture capital investor and has backed more than 130 companies since it was founded in 2018.