The asset manager is also lining up an investment into a 'large fully integrated wood products company in the next several weeks,' confirmed managing director George McPherson.
Chief executive Paul Young says partnership with asset manager Diffractive Managers Group will bring fresh sources of capital for timber and ag strategies.
The asset manager has appointed a new COO and a horticulture general manager.
The acquisition follows a December deal with Restaurant Brands International to expand the Burger King and Popeyes brands across several countries in eastern Europe.
A carbon credit with inherently questionable value is no good for the climate or the sector but it is also no good to throw the baby out with the bathwater.
Jessica Hans, who has also worked at the Blackstone Group, says this point in the market cycle brings opportunity to uncorrelated sources of yield.

Riparian Capital Partners aims to incentivize more sustainable farming practices in the irrigated farming sector through its green water leases, provided via the Riparian Water Fund.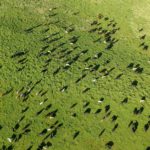 Breakthrough Energy Ventures, a VC fund founded by Bill Gates, contributed to a $12m second-phase seed round alongside Harvest Road and other investors.
The firm's C$30m pilot vehicle invested exclusively in projects that could generate carbon credits and has been able to deliver IRRs in the high teens.
At Peoples Company Land Investment Expo in Iowa earlier this month, FCSA senior vice-president Jim Knuth said market conditions are combining to squeeze farmer margins and will bring the current boom to an end.