The vehicle has made five investments to date and plans to build out a portfolio of 20-25 companies all geared towards supporting ocean health.
Head of sustainable food private equity Rik Vyverman says Indonesia is a promising market that shows investors often underappreciate opportunities available in countries labelled as 'emerging.'
The pair are targeting the domestic timberland market and will invest venture and growth capital into businesses focused on adding value to forestry exports.
The manager has set its sights on building out up to 150ha of strategically located greenhouses across Europe that will repurpose waste heat, energy and CO2.
With timber imports resuming and discussions over barley tariffs showing promise, there is hope that broader trade barriers will be lifted and that capital inflows can resume.
Cordiant Capital managing director Cédric Garnier-Landurie said 'even the really good names' have experienced a squeeze on their revolving credit facilities.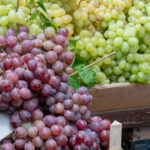 Cordiant managing director Cédric Garnier-Landurie says the business wanted non-dilutive capital to support its growth plans but the firm could make an equity investment in the future.
Markets are watching closely the negotiations around a Ukrainian grain export deal that affirms the role of geopolitics and diplomacy in the fortunes of agricultural investors.
Agreement between the two countries raises hope that 80.5% tariffs on Australian barley exports to China could be lifted within the next four months.
Bram Reijnen, regional head of food, agribusiness and water at the Dutch development bank, says the facility is designed to help the Moldovan agribusiness continue its 'important contribution to global food security.'