Co-founders Ellie Rubenstein and Ross Iverson discuss the added value role the firm plays for LPs and why they receive queries about their portfolio companies as soon as they close a deal.
Trivest made a non-control investment in Miami Beef last year, and the portfolio company acquired Brooklyn Burger and Devault Foods earlier this year.
If approved at the pension's investment meeting in March, the $1.5bn vehicle will have taken at least $765m in commitments.
Alexander Kalis and Brian Ruszczyk say the time is right to deploy capital in agtech and offer their view on the future of the alternative protein sector.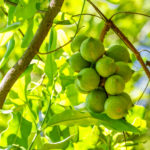 PSP Investments has purchased assets owned by Macadamias Australia through its Australian nut platform Stahmann Webster, taking control of more than 1,000 ha of planted orchards.
The acquisition follows a December deal with Restaurant Brands International to expand the Burger King and Popeyes brands across several countries in eastern Europe.
Tengelmann Growth Partners led the round, with participation from existing investor Emil Capital Partners.
The myriad challenges facing the world presents private markets with a lot of unanswered questions – the hunt to find their solutions promises to be a fascinating journey.
Improving food security and investing in agtech are key priorities for investors going into 2023
How we need to change the ways we use land and produce food?