Despite the segment's leading contribution, it experienced a near 10% decline on H1 2022 figures while NBS removals credits account for less than one third of its total.
Wollemi Capital will use the money raised to make investments in companies, as well as build up its operations, according to founders Tim Bishop and Paul Hunyor.
The manager has set its sights on building out up to 150ha of strategically located greenhouses across Europe that will repurpose waste heat, energy and CO2.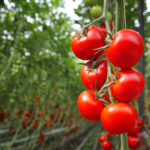 The acquisition is the first step in the buildout of The Flavour Farm, a European indoor ag play that will incorporate renewable energy assets as a core growth strategy.
The insurer has launched a €100m strategy to invest in up to 25 biomethane plants across Spain over a five-year period.
The firm plans to build out the operation's project pipeline and innovate in using alternative sources of feedstock.
Chairman Paul Pittman says a planned solar project on the $3.7m property is not guaranteed but has a 'reasonably high probability' of going forward.
The sector can provide an answer to numerous challenges such as energy security and portfolio diversification – GPs, energy majors and governments are finally showing serious intent.
Global co-head of infra Tavis Cannell sees a market 'still in its infancy', as biomethane seeks to replace ever more natural gas.
A mandated review of renewable fuels support in the US may well prompt 'food vs fuel' questions as the ongoing Ukraine war leads to fears of widespread malnutrition in the developing world.