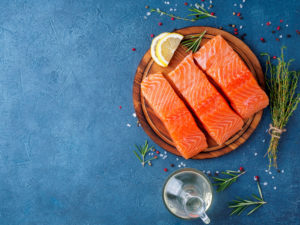 Salmon aquafarming specialist Atlantic Sapphire received a vote of confidence from its largest family office investor Vatne Equity, which purchased an additional 300,000 shares in the company.
The family office of Norwegian real estate investor Runar Vatne acquired the shares of Oslo Stock Exchange-listed Sapphire for an average price of NOK 118 ($12.92; €11.64), bringing Vatne Equity's total stake in the company to 4.63 percent.
Atlantic Sapphire is building a large salmon farming facility in Florida, which differs from traditional aquaculture projects as it does not use net pens in open water – Sapphire's Bluehouse facilities are built on land and more closely resemble greenhouses.
Kristoffer Jordheim, a partner at Oslo-headquartered investment bank Pareto Securities, highlighted to Agri Investor that Runar Vatne had recently assumed a seat on the company's board, after Vatne Equity's board representative left the family office earlier this year.
"He probably got increased comfort on the business case after he joined the board and got more insight into how things are going," suggested Jordheim. "Investing now, at the all-time high levels, is a strong signal for how things are going at the moment."
Atlantic Sapphire's share price has almost doubled over the past year: having stood at $7.95 on December 28, 2018, it closed at $14.85 on December 6, 2019.
Sapphire's Miami Bluehouse, which uses a recirculating aquaculture system (RAS), is expected to begin harvesting 10,000 tonnes of salmon in Q3 2020, with the facility's annual capacity expected to reach 220,000 tonnes by 2031.
RAS projects are renowned for their operational difficulties, said Jordheim, but investor sentiment for the Miami Bluehouse has been bolstered by Sapphire's near decade-long experience with the system. According to Sapphire's website, the company built its first Bluehouse in Denmark in 2011 and has produced more than 25 generations of Atlantic salmon.
"They have had lots of problems there, lost lots of money," Jordheim said. "On the other hand, they have gained a lot of valuable experience, which is the basis for what they are now doing in Miami."
There are between 60 and 70 proposed greenfield land-based salmon farming projects worldwide that would, according to Jordheim, cumulatively add more than 1 million tonnes of salmon production, were they all to come online. He said that proposed capacities for such projects typically range between 5,000 and 20,0000 tonnes, with an average 10,000-tonne facility typically costing about $150 million to construct.
Jordheim added that family offices have been among the most active investor groups backing the few entrepreneurs who have successfully raised capital to invest in greenfield land-based aquaculture projects. He mentioned Whole Ocean's RAS project in Maine as an example of one that has secured investment from US family offices.
Other investors considering entering the market, he said, are likely to wait for more data on the success or failure of Atlantic Sapphire.
"If things do not go according to plan for Sapphire, it will be very challenging for all these greenfield projects to be financed," said Jordheim. "The longer it goes, and the more real data we get from Sapphire that they are actually performing, the more interest there will also be from investors to actually invest in these greenfield projects."