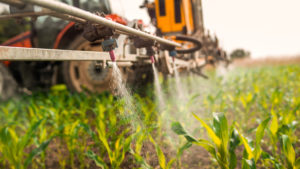 The journey taken by the drug discovery industry for human health, where the costs and length of time associated with bringing new drugs to market peaked around 20 years ago, is being played out in the crop protection industry, said Anterra Capital managing partner Adam Anders.
"The cost of bringing a new drug to market ballooned to $1 billion and the time horizon ballooned to more than 10 years," Anders told Agri Investor. "The majors had a pipeline of release that totally dried up and their response to that was to do a bunch of mergers. At that time, above 80 percent of the new molecules coming to market were discovered by the majors and now, less than 25 percent of new drugs are discovered by the majors. It's an entrepreneur-led discovery process."
An increasing number of mergers among the big crop protection product providers in the ag industry, along with costs of more than $300 million to bring a new molecule to market and increasingly limited innovation, said Anders, meant the industry is on the cusp of similar structural change.
"We hope, and believe, that it's time to actually have entrepreneurs have a shot at that solution. The difference this time is there's a $14 billion-a-year human health venture capital innovation machine that has not addressed crop and animal science. There's a much better infrastructure to that transition than occurred when the same thing happened in human health," he said.
Anterra has incubated start-ups in the last few years focused on developing platforms that significantly reduce the length of time and amount of capital required to discover new crop protection molecules, explained Anders.
One such start-up is Enko Chem, which had a $45 million Series B funding round led by the Bill & Melinda Gates Foundation in June, bringing its total funding raised to $66 million. Other investors among the firm's backers include Rabobank's Food and Agriculture Fund, Finistere Ventures, Novalis LifeSciences, Germin8 Ventures and TO Ventures.
Should Enko Chem's platform prove successful and register new and sustainable crop protection compounds, said Anders, it is still likely to take around five years before it reaches the market, as hurdles such as food and toxicology testing must happen sequentially and cannot be sped up.
Once proven, however, Enko Chem and other discovery platform start-ups like it could become huge market disrupters, said Anders.
"If Enko Chem has a platform that's going to do it differently and disrupt the process, maybe it becomes an ag input player itself, or maybe it licenses each product individually, or maybe it does both? This would be a gift also to those majors because their pipeline is dry."