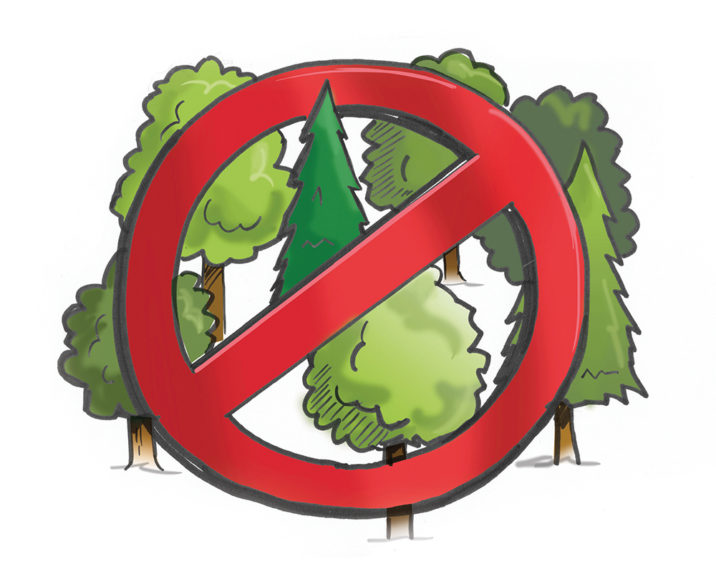 It is impossible to overstate the economic, social and environmental importance of forests. They are enormous repositories of food and water; they provide ingredients for countless medicines; they are home to vast swathes of animal and plant species; and they play a crucial role in sequestering carbon and thus mitigating global warming.
But the demand to produce ever more food, in order to feed a rapidly growing human population, has led to an ongoing process of deforestation and land degradation. According to NASA's Earth Observatory, if current rates of tropical deforestation continue, the world's rainforests will vanish within 100 years.
Almost three quarters – or 70 percent – of this deforestation is directly linked to the production of agricultural commodities. Specifically, 40 percent of deforestation can be ascribed to four commodity-based activities – palm oil, wood, paper-based products and cattle farming.
And yet, there is no clear evidence that initiatives to combat deforestation are having the desired effect. At least 10 million hectares of tropical forest continue to be lost and degraded every year, with commercial agriculture responsible for well over half.
"Forests provide important ecosystem services to all of us. They store water, regulate rainfall and contain over half the planet's biodiversity. Most importantly, they play a crucial role in climate change," says Paul McMahon, managing partner at SLM Partners.
"Forests also act as a major carbon sink, and the protection and expansions of forests will be needed to offset emissions from fossil fuels. It is essential that we find ways to grow food while limiting deforestation. The good news is that it can be done, by making better use of non-forested land and by embracing agroforestry systems that integrate food production with trees."
Recognizing their responsibility, major corporates from McDonald's to Unilever have pledged to eliminate deforestation from their supply chains and many agri investors are leading the way in halting this destructive practice. But there is still a long way to go.
It can be challenging to encourage farmers to change to more sustainable practices, when the availability of fertile land represents their ultimate security. But agri investors are increasingly contributing to this education process with time and financial resources. Indeed, as the tide of public and political opinion turns, it is imperative that they do so. To ignore deforestation brings financial risk, regulatory risk, fundraising risk and reputational risk – let's not forget the KitKat boycott over palm oil content.
As a long-term investor, Nuveen, for example, has committed to a zero deforestation policy, avoiding recently deforested areas when acquiring new farmland. It adheres to the Brazilian Forest Code, which protects forests on private properties and encourages restoration of legal reserves for native reservations, protecting more than 226,000 acres of native vegetation in the country.
The firm has also introduced deforestation cut-off dates for fives biomes in Brazil. It is working to educate, not only those who manage the farms that it owns, but also those that it hopes to own in the future.