The greenhouse gas emissions strategy invests in projects aiming to capture and destroy carbon and methane emissions in North America that are able to generate carbon credits.
The Article 8 impact fund will target European food and agriculture businesses transitioning to more sustainable production methods.
TPG made its presence felt in 2022 with head-turning forestry deals and awards wins – and it has now been named by the UAE as one of three 'launch partners' for its $30bn climate investment vehicle.
The French firm's latest land restoration strategy will invest in sustainable forestry and regenerative agriculture projects in developing countries.
Storm van Zyl says she is joining the controlled environment farming system provider at a time when growers and governments in hot climate countries are beginning to recognize the company's competitive advantages.

Strategies seeking investments in themes like nature-based solutions, biodiversity and natural resources – or natural capital – have begun to sprout in various infrastructure asset managers' mandates.
A growing interest in climate and biodiversity is affecting managers' approach to timberland investing.
Peter Cashion, managing investment director for sustainable investments, will present the plan, which includes another $53bn for climate solutions investments, 10 more sustainability staff, scenarios analyses and options for divestment.
As the use of mass timber in construction increases around the world, Nuveen's Gwen Busby says investors are recognizing the climate benefits of sustainable timberland.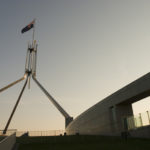 The National Farmers' Federation 'Keep Farmers Farming' campaign is the latest in a string of confrontations between farmers around the globe and governments enacting policies they see as 'pandering' to ESG concerns.