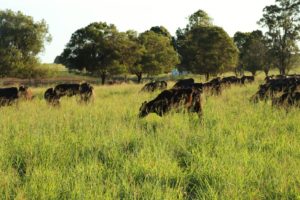 Rural Funds Management has issued a further response to allegations about its business practices, reiterating its claim that Bucephalus Research Partnership's analysis was "substantially similar" to that published by US short-seller Bonitas Research in August.
RFM, which is the responsible entity of ASX-listed Rural Funds Group, made a statement to shareholders this week rejecting the specific claims made by Hong Kong-based Bucephalus, addressing four statements that it said were all "false and misleading."
Bonitas had previously made a series of accusations that included a claim that Rural Funds Group had included more than A$28 million ($19.0 million; €17.3 million) of fabricated rental income in its reported profits.
On Bucephalus' claim that it had been booking maintenance costs as asset improvements, RFM said: "According to accounting standards, costs may only be capitalized in the event that they result in future economic benefits to the asset. RFF [Rural Funds Group's ASX listing code] capitalizes costs relating to capital improvements on the property.
"These capitalized costs attract additional lease revenue and have been audited by PwC, RFF's auditor."
RFM denied that it had artificially inflated the useful lives of assets on its properties, such as macadamia and almond trees, saying the assumptions it adopted were "based on RFM's experience in the various sectors and are in line with the views of industry experts." It said these useful asset life estimates had been audited by PwC as well.
In addition, RFM disputed Bucephalus' claim that Rural Funds Group's unitholders were being "inadvertently drawn into a Ponzi scheme," saying that "investor distributions are funded by cash, which is generated by leasing assets, not from capital raised from investors."
The firm also defended itself over a deal to acquire cattle business J&F Australia, which both Bonitas and Bucephalus had queried.
Bucephalus replied the same day, arguing that RFM's response was "disingenuous and failed to address the questions we posed."
It argued that the useful asset lives cited were "based on RFM management estimates" and that its asset lives are "consistently longer than other public estimates," and disputed the firm's defence of how it is booking costs.
"If capitalized costs are attracting additional lease revenue, then fees as a percentage of revenue would remain similar. This is not the case and so we think that the RFM response does not address the issue," Bucephalus said in a statement.
RFM did not state whether it would look to pursue legal action against Bucephalus, as it did against Bonitas in Sydney last week, contending the short seller breached sections of Australia's Corporations Act and the Australian Securities and Investment Commission Act, by disseminating false or misleading statements.
Bucephalus is not a short seller. Rather, it provides analysis to clients on companies and equities for a subscription fee but does not directly profit if a particular stock goes up or down.
The Hong Kong analyst said in its response to RFM this week: "We have no relationship with Bonitas. Our conclusions may be similar, but our reasoning was different. Our opinions are based on the facts as we see them and are supported by extracts from the original documentation.
"We are a Hong Kong-regulated, subscription-based, independent research company working with institutional investors. We have no incentive to be malicious or to be misleading. There is always the chance that we may draw the wrong conclusion, but we do not think that that is the case here."
Rural Funds Group's shares closed at A$1.73 on September 25. The firm's share price stood at A$2.35 before the initial Bonitas attack on August 6, dipping to a low of A$1.36 the following day before immediately beginning to recover ground.