The British firm has previously invested in food and beverage businesses such as Quorn and Vibrant Foods, which is made up of brands such as TRS, East End Foods and Fudco.
Project Sea Dragon, which was being developed by Seafarms Group on land leased from AAM Investment Group, has been placed into administration following a construction dispute.
Managed by US-based asset manager International Farming, SFT could become the first farmland-focused investment trust listed on the London Stock Exchange.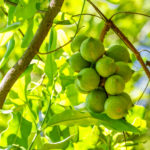 The 40-year agreement will see The Rohatyn Group's JV lease an initial 1,200ha of orchard before a further 1,800ha in FY24.
The acquisition of Tassal by Cooke Inc means Australia's two largest salmon producers are now in private hands, following JBS's purchase of Huon Aquaculture in 2021.
The firm joins a growing list of LPs and GPs taking steps to measure and improve the biodiversity of their natural capital assets.
The listed property fund manager moved to acquire goFARM and the management rights to its Vitalharvest Freehold Trust because it was attracted to the fundamentals of agriculture.
Justice Hammerschlag found that Bonitas Research and CEO Matthew Weichert had disseminated information that was 'false in material particulars' and 'materially misleading'.
The listed asset manager, which has been under fire from short-sellers in recent months, has sold the assets in NSW and Victoria because they are 'better suited to business with greater economies of scale' like ProTen.
Embattled listed fund manager, which generates income by leasing farmland, published a farm-by-farm breakdown of property values as it tried to reassure investors in the face of a short-selling attack.