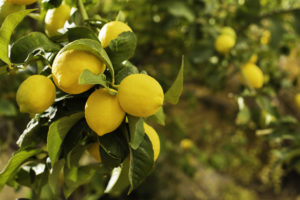 A group of South African stakeholders has started an open-ended farmland fund, which will seek to tap into the opportunities presented by the nation's black economic empowerment policy (BE).
The Igaba Farms Property Fund will be housed under asset management firm Igaba Farms, whose founding partners include financial services firm Zaq Finance, and five individuals with backgrounds in private equity agricultural investments, financial services and engineering.
As a majority black-owned business, Igaba Farms will be able to acquire farmland at a "discount because we provide the BE credential," explained Niel Fourie, director and actuary at Zaq Finance.
The Igaba Farms Property Fund will pursue a buy-and lease-strategy, said Fourie, and is targeting a first close of 500 million South African rand ($32 million; €29.2 million).
IFPF is already working on farmland acquisition deals, initial agreements on which would deliver rental yields of around 8 percent, said Fourie.
The fund will also pursue acquisitions of "virgin land" which, due to the preferential treatment granted to black-owned businesses, will allow Igaba to develop the asset in such a way that will deliver "significantly higher" returns, he said.
"Development projects can be anything from 50-60 percent IRR," said Fourie
"What happens is, for instance, you get a piece of virgin land that does not have water rights that is worth, let's say, 100,000 rand per hectare. If you can get water rights, that immediately goes up to 300,000. If you start farming it and you put a crop on it, it goes up to, say, 500,000 rand per hectare.
"Because we're empowered, it'll be easier to access water rights and so on, in the same areas where white farmers won't able to get water rights – we'll be able to secure that. You can get significant IRR uplift through these development-type projects."
The firm is targeting commitments from domestic municipal and public pensions, as well as development finance banks and institutions.
The fund will seek to create a portfolio of "stable yield cash crops such as grains," as well as "higher yielding growth opportunity crops such as citrus, berries [and] grapes," confirmed Gerrit Wagener, a founding partner in Igaba Farms with a background as a consultant in operational optimisation and project management.
Other founding stakeholders in Igaba Farms include Jowell Tobias and Roger Matthews, who are both co-founders in Black Tiger Agriculture, a producer and exporter of table grapes, raisins, pecan nuts and citrus.