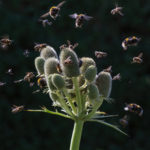 Limited awareness of what is meant by natural capital and a fluid carbon credits regulatory landscape are among the difficulties in steering money towards the fledgling strategy, says Olly Hughes of Gresham House.
Kilter Rural has used its initial capital raise to purchase several assets in the southern Riverina region of New South Wales, with a pipeline of further assets nearby.
Despite the segment's leading contribution, it experienced a near 10% decline on H1 2022 figures while NBS removals credits account for less than one third of its total.
Land-based aquaculture investments, debt-for-nature swaps and DFI-backed investments are on an upward trajectory but the scale of capital needed remains daunting.
The bloc's center piece environmental legislation has gotten caught in a legislative saga of nail-biting voting results and negotiating room walkouts.
The sovereign debt restructuring facility seems capable of solving numerous challenges simultaneously but has some way to go before it becomes an easily replicable way of protecting natural capital.
The French firm said it will be 'expanding its range of sustainable thematic products with the launch of nature-based solutions, likely to cover areas such as forestry, agriculture and carbon optimization.'