A carbon credit with inherently questionable value is no good for the climate or the sector but it is also no good to throw the baby out with the bathwater.

Riparian Capital Partners aims to incentivize more sustainable farming practices in the irrigated farming sector through its green water leases, provided via the Riparian Water Fund.
Beetaloo Aggregation in Northern Australia presents 'huge' carbon offset opportunity across more than 1 million ha.
The Chubb Review into the framework surrounding ACCUs has produced 16 recommendations that will help to increase certainty in Australia's carbon market.
A government-commissioned review into Australia's carbon crediting framework has backed the scheme as 'well-designed' but calls for improvements to transparency and governance.
The influx of investors looking for ways to gain exposure to natural capital assets continued apace this year but the Russia-Ukraine war will remain the biggest influencer of trends and markets.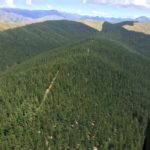 New Forests' ANZLAFF is its fourth fund focused on Australia and New Zealand, investing in plantation forestry, infrastructure and agriculture.
The firm's latest forestry vehicle is eyeing price projections suggesting a single credit could sell for more than $30 on the voluntary market by 2030.
With natural assets still waiting to be correctly valued, 'a huge arbitrage opportunity will exist for the investors that are willing to lean in,' StepStone says.
Bluesource Sustainable Forests Co. vice president Aaron Paul says the collaboration with credit-focused Oak Hill Advisors represents a 'private equity bet on the carbon markets.'