The bank will make a commitment of A$10m to New Harvest's Indigenous Impact Investment Fund, attracted by its potential to support sustainable Indigenous Australian business growth.
Hancock Agriculture will buy Ottley Station and Moolan Downs, with the purchaser of Packhorse's other asset Stuart's Creek yet to be finalized.
Christof Kutscher has stepped down from the role and Berg will move up from his position as chief investment officer for the firm's nature based carbon strategy.
The Kilter Agriculture Fund will invest in farmland water and is targeting A$65m in a first fundraise that will close later this month.
Climate Asset Management's investment vehicle will straddle its existing carbon and natural capital strategies and is open to investment from Apple supply chain companies to address its Scope 3 emissions.
As some individual farmers hold back on committing to decades long land use agreements, private capital portfolios can play a role in looking long-term to help the sector decarbonize.
New Forests has become one of the world's largest timberland asset managers in less than 20 years under founder David Brand, who discusses the development of forestry, agri and the firm's future alongside new CEO Mark Rogers.
The carbon project developer's Paniri Agricultural Co 'will be seeking further investment to grow its AUM', a spokeswoman for the company told Agri Investor.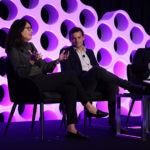 HESTA CIO Sonya Sawtell-Rickson told the ASFA Conference that having confidence and trust in biodiversity credits was vital to ensuring they become investable.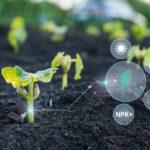 The institutional investors participated in a Series B round for Loam Bio led by Lowercarbon Capital and Wollemi Capital, taking the start-up's total funding to A$150m.