'You can see the capital interest is here' for investing in nature-based solutions to reduce carbon emissions, said head of agriculture and natural assets Liz O'Leary.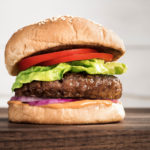 Cell-cultured meat fundraising rose to $1.38bn in 2021, up from $60m in 2019, as Agronomics backs the tech to leave plant-based behind.
Xpansiv, which secured a $400m investment from Blackstone Energy Partners this year, will launch the platform in 2023.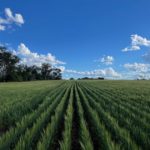 KKR Global Impact director George Aitken said nature-based solutions are the 'perfect assets' for investors seeking arbitrage in combination with climate impact.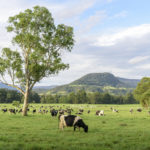 The Clean Energy Finance Corporation has committed A$30m to Wyuna's first fund, alongside property firm the Goodman Group.
Senior director for climate venture capital and private equity Franck De Santis says the jury is still out on the best way to finance indoor farming, but the data center market could provide some guidance.
New Forests has made its first foray into Africa with the acquisition of Green Resources through its African Forestry Investment Platform.
The sixth Agri Investor Australia Forum, held in Melbourne this month, covered topics as diverse as natural capital, carbon markets, family office strategies and water.
The Agri Investor Australia Forum, held last week, saw constant discussion of natural capital's potential – but the term was less familiar to international investors.
The real estate investor is eyeing the food production sector for its potential to mitigate climate change.