Refinitiv director of agricultural research Daniel Redo says congestion on China's ports is finally starting to ease but covid-19 has compounded global soybean exports woes.
First-time fund managers are set to have an even tougher time on the fundraising trail amid the pandemic, but there could be opportunities for those raising capital on a deal-by-deal basis.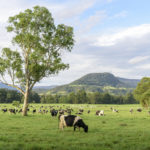 Rabobank's Global Dairy Quarterly finds upwards price growth in late 2019 stalled early this year, with the uncertainty over covid-19 leading to investors scrambling to assess the impact.
Market participants are 'nervous and cautious' as the coronavirus crisis drags on, with no end yet in sight.