Managing partner Rich Gammill says an opportunity to provide unitranche credit facilities to sponsor-backed food and beverage brands has been created by traditional banks' retreat.
The firm will invest in early-stage start-ups in Israel and Europe.
Head of sustainable food private equity Rik Vyverman says Indonesia is a promising market that shows investors often underappreciate opportunities available in countries labelled as 'emerging.'
Wollemi Capital will use the money raised to make investments in companies, as well as build up its operations, according to founders Tim Bishop and Paul Hunyor.
The insurer has launched a €100m strategy to invest in up to 25 biomethane plants across Spain over a five-year period.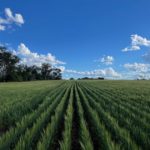 'There isn't resistance out of principle' from Australian superfunds to investing in agriculture, but barriers remain, says CEFC's Heechung Sung.
The close represents the first stage of a planned initial fundraise of A$65m, which will be used to acquire a mixed farming aggregation and water entitlements in NSW's Southern Riverina.
CEFC and CDPQ will establish Wilga Farming, an open-end platform with A$200m of capital to be managed by Gunn Agri Partners, as well as taking a stake in the asset manager itself.
The bank will make a commitment of A$10m to New Harvest's Indigenous Impact Investment Fund, attracted by its potential to support sustainable Indigenous Australian business growth.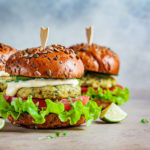 The venture capital investor raised its debut $50m vehicle during the pandemic and hit its fundraising target in May 2021.