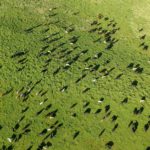 Breakthrough Energy Ventures, a VC fund founded by Bill Gates, contributed to a $12m second-phase seed round alongside Harvest Road and other investors.
The firm's C$30m pilot vehicle invested exclusively in projects that could generate carbon credits and has been able to deliver IRRs in the high teens.
The firm's natural capital vehicle has invested in a 400ha regenerative almond project in Spain, while its carbon strategy has backed the two million ha Restore Africa initiative.
'You can see the capital interest is here' for investing in nature-based solutions to reduce carbon emissions, said head of agriculture and natural assets Liz O'Leary.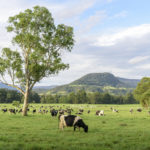 The Clean Energy Finance Corporation has committed A$30m to Wyuna's first fund, alongside property firm the Goodman Group.
New Harvest, chaired by industry veteran Don Mackay, is aiming to hold a first close of A$150m before the end of 2022.
The Paris-based firm will target sectors including robotics, specialty ingredients and carbon farming for its follow-on vehicle.
Laguna Bay Fund 2 has raised all its capital to date from Washington State Investment Board and is targeting A$750m in total.
Partner Richard Boos says the direct and indirect impacts of issues such as inflation and the Russia-Ukraine war mean raw materials for food products through to packaging and logistics have been affected.
QIC, New Forests and Macquarie Asset Management are taking different approaches to the nascent asset class, but there are common themes.