The bank will make a commitment of A$10m to New Harvest's Indigenous Impact Investment Fund, attracted by its potential to support sustainable Indigenous Australian business growth.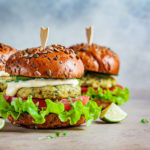 The venture capital investor raised its debut $50m vehicle during the pandemic and hit its fundraising target in May 2021.
Macquarie Asset Management has A$38.4bn of equity dry powder to deploy across all asset classes after another strong year of fundraising.
The evergreen fund has taken commitments from European institutional LPs and a collection of private investors.
Dutch insurer ASR has committed €10m to the Article 9 fund, which links 100% of its carried interest to the achievement of impact goals.
The Iowa-based firm specializes in providing growth equity capital and succession planning liquidity.
The collapse of Silicon Valley Bank and the venture capital downturn of 2022 have created innumerable opportunities across the agtech space.
The March Agri-Tech Innovation Summit suggested the most impactful near-term development in ag could focus as much on partnering for access to customers as on finding new breakthrough technologies.
Dahab Associates director of research Kevin Connolly says farmland allocations are becoming more common among his investment consultant peers, while he sees opportunities narrowing in the market.
BTG Pactual Timberland Investment Group wins the award for Global Fund Manager of the Year as PSP Investments retains its crown for the Institutional Investor of the Year.