Deployment in PE halved year-on-year to $3bn in Q2 2023, while dry powder across strategies stood at $100bn, according to the firm's second-quarter earnings.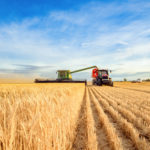 Rabobank's annual Agricultural Land Price Outlook found that the median price for agricultural land in Australia rose by 6% in 2020, with further growth forecast.
Global agribusiness lead Rob Dongoski says the addition of Mark Holland, Nathan Ramsey and Asha Lundal from The Context Network reflects growing interest in the sector.
As the aquaculture industry weighs whether its future is onshore, in the open-ocean or both, private equity investors have an opportunity to help develop a market seen as key to meeting future protein demand.
The agtech start-up hopes its Transport unit will eventually arrange transportation for any grain deliveries its farmers do not make themselves.
GPs may be reluctant to think about diversity in their own teams; at some point they will not have a choice.
While the sector improved in Q3, Forest Research Group economist Jack Lutz tells Agri Investor the next quarterly report will provide a clearer picture of the market's response to the US-China trade dispute.
While critics focus on the government's efforts to initiate expropriations without compensation, an insider says landowners are already starting to experiment with new ownership models.
GIIN research director Abhilash Mudaliar tells Agri Investor the entry of mainstream investors into the impact segment is viewed largely positively, despite fears the label could be diluted.
The tie-up will bolster the US bank's ability to seek deals in the spirits, beer and wine sectors at a time when these are responding to consumer demand for authentic, localized offerings, chief executive Michael Butler tells Agri Investor.