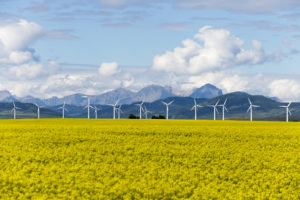 Indigo Agriculture, the Microbial and digital technologies agricultural firm, kicked off the year with a $250 million direct fundraise, bringing its total capital raised to approximately $850 million.
In the last line of the company's January 6 announcement, chief executive David Perry said Indigo aims to generate positive operating cashflow by the end of this year and for the whole of 2021.
For those wondering how the relatively young business, established in 2014, could achieve this, there was a hint in the comments of Frederick W Smith, chairman of FedEx, which was a surprise participant in the fundraise with an undisclosed commitment.
Smith cited the promise of Indigo's Terraton Initiative and its goal to "transform agriculture into a scalable, affordable and immediate approach to reducing atmospheric carbon dioxide."
For those familiar with Indigo and the unique place it has carved out within the agricultural fundraising market, the scale of ambition displayed by both aims – the transformation of ag and positive cashflow by Q4 2020 – will have prompted little shock.
Indigo's latest fundraise – and suggestion that the company feels the need to assure investors profits are on the not-too-distant horizon – provides an opportunity to assess how the company's success or failure could help shape private market perspectives on agriculture's role in reducing carbon emissions.
Established by life sciences-focused venture capital firm Flagship Pioneering in 2014 with a focus on microbial seed treatment, Indigo has raised capital directly from an interesting mix of institutions. These include the Alaska Permanent Fund, the Investment Corporation of Dubai and growth capital firm Activant Capital, among others.
The firm has achieved this by presenting an ambitious agenda it characterizes as an attempt to "re-imagine agriculture" to help "farmers sustainably feed the planet" though a variety of means not confined to proprietary seed treatments.
The Terraton Initiative that Smith highlighted is part of an Indigo Carbon platform designed to incentivize regenerative production practices and service a market for carbon offsets. The Indigo Transport unit aims to efficiently connect growers and shippers through an app displaying grain loads generated by Indigo Marketplace, which directly connects buyers and sellers of agricultural goods.
As the imperative to incorporate agriculture into efforts designed to reduce atmospheric carbon rises on LPs' agendas, the warm reception Indigo has already earned among investors means managers marketing strategies framed around sustainability and regenerative ag should be keeping eye on the company.
If "scaleable," "affordable" and "immediate" are to be the criteria by which offerings aiming to use agriculture to combat climate change are to be judged, success or failure of any one of Indigo's many proposals could influence sentiment for funds across sizes and market segments. Some might seem small, too risky or not ambitious enough. Others might come to be seen as better-suited for collaboration within a comprehensive framework, suggested by Indigo's vision of an ag economy.
Indigo has raised and spent a significant amount of capital by successfully harnessing the intuitive logic of starting with a sector as fundamental to society as agriculture in attempting to address a challenge as daunting as climate change.
Calibrating appropriate scale is a key challenge facing anyone marketing an agriculture-focused investment strategy. Any such strategy realistically aiming to move the needle on climate change must be gigantic, and it's unlikely to be presented successfully without some fanfare.
Market sources have expressed to Agri Investor varying degrees of skepticism, admiration, confusion and excitement about the current state of Indigo's offerings, the tone of its reception in the press and its path to profitability. Envy no doubt plays a role in motivating some of these sentiments.
In the context of debates sparked by the application of a "growth at all costs" investment strategy elsewhere in private markets, Indigo's progress – towards both cashflows and a transformation of agriculture itself – seems likely to influence how investors on both sides of the GP/LP nexus approach pursuing returns while encouraging a reduction in carbon emissions.
Write to the author at chris.j@peimedia.com