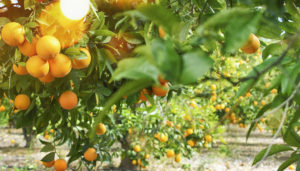 Miura's €350 million Frutas Fund will exclusively focus on supporting the asset manager's existing investments in citrus fruit platform Citri&Co, and stone fruit producer Frutas Esther.
"The main purpose of the fund is to invest into Citri&Co and Frutas Esther and to back them up in their future international expansion and [into other] product ranges," Miura partner Jordi Alegre told Agri Investor.
"[This will] also include potential acquisitions in future," he added.
Alegre said the fund, which closed at the end of October, did not have an anchor investor but was supported by a range of European and American institutional LPs. The fund has already deployed capital through investments into Citri&Co and Frutas Esther, the values of which have not been disclosed.
Miura took its first step towards helping establish the Citri&Co group of companies in July 2016, when the €200m Miura Fund II took a 25 percent stake in citrus fruit company Martinavarro. This was followed by the fund acquiring a stake of an undisclosed size in organic citrus fruit producer Rio Tinto in July 2017.
Muira, alongside the founding families of Martinavarro and Rio Tinto, also struck an agreement as part of Miura's Rio Tinto investment, to join the two businesses together under one platform, which led to the creation of Citri&Co.
The Citri&Co platform has since grown to include lemon producer Perales y Ferrer, and has also invested in Frutas Esther.
"Given the scale and size of Citri&Co today, which is close to half a billion euros in turnover, that is much bigger than any regular investment that Miura Fund III could make," explained Alegre.
"This is the reason for setting up a fully dedicated agribusiness fund that could have the size, the potential and resources to back up the growth of Citri&Co and Frutas Esther in the future."
With Miura Fund II now in divestment, the firm's interests in Citri&Co have been transferred to the €330 million Miura Fund III which closed in January 2018, as well as the new €350 million Frutas Fund.
Alegre said Miura did not consider an open-ended fund because the firm's investors expect liquidity windows.
"We have always structured funds with a 10-year life, which is the case for Miura I, II and III and we applied the same to the Frutas Fund," he explained. "We think that a 10-year fund life is long enough to make sure we are a reliable strategic long-term partner, and to provide liquidity windows to our investors."