The asset manager has also made investments into British greenhouses and a land-based aquaculture system in Norway, as it builds out its food infrastructure assets.
We hear from AppHarvest, Plenty, Astanor Ventures and an ETH Zurich researcher about how the industry is measuring up against its goal of sustainably contributing to feeding a growing global population.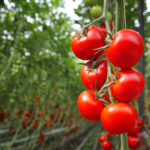 Controlled environment agriculture has played a part in the Netherlands becoming the second-largest exporter of ag goods, with many new players inspired to replicate the country's success.
Expansion of the industry in Australia has so far been measured but CEA is drawing more investors globally. What are the sector's prospects Down Under and what is attracting capital to the space?
Integrating vertical farms into urban settings could be counterintuitive, says IDTechEx technology analyst Brendan Beh, who tackles two other major challenges for the industry.
In the face of successive crises, active investments in CEA farming could help address food security issues, but the sector still has a lot to prove.
The UK is in the same boat as the rest of Europe with regards to higher energy prices, but a weak pound and a suboptimal seasonal worker scheme have brought some greenhouses to a halt.
Chief executive Ryan Lefers says an $18.5m bridge round of convertible-note financing in April helped the KAUST spin-out prepare a Q4 launch for an equity round for its saltwater-based farming systems.
CEO Ejnar Knudsen says the California pepper specialist is well positioned to bring produce from expanding greenhouse and controlled-environment production into existing sales channels.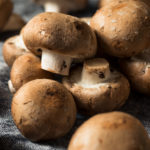 Managing partner Morty White said the firm views the controlled environment agriculture business less as a food business and more as an 'agricultural infrastructure business'.