Grimaud brings a wealth of impact investing experience with him having most recently been chief executive of impact investor Symbiotics Asset Management.
Mombak's Amazon Reforestation Fund has sold 30% of its 10-year projected output at a price point bettered only by the EU's emissions trading scheme.
The pair hope to reduce the risk for commercial financing and want to catalyze 'hundreds of millions' more in investments.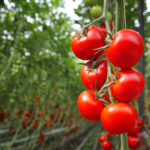 Blue Road typically makes investments worth $75m or more to secure its favored controlling or influential minority positions.
LeapFrog Investments climate investing team co-head Nakul Zaveri says cross country collaboration in agriculture holds potential for state level leaps forward in innovation.
Despite the segment's leading contribution, it experienced a near 10% decline on H1 2022 figures while NBS removals credits account for less than one third of its total.
Urgency surrounding climate change is catalyzing efforts to create new forms of public-private partnership in agriculture that appear set to be developed outside the US.
Head of sustainable food private equity Rik Vyverman says Indonesia is a promising market that shows investors often underappreciate opportunities available in countries labelled as 'emerging.'
The firm took commitments from LPs including Louis Dreyfus Company Ventures and Yara Growth Ventures.
Move comes ahead of potential intervention by regulatory agencies.