The cast of characters at this year's Impact Investor Global Summit tells a positive story about how institutional investors are thinking about impact.
Dick Molpus says increasing participation of women, minorities and first-generation college students is part of a comprehensive approach to keeping up with the demands of an evolving forest products industry.
The firm is also gearing up to launch a venture capital vehicle that will make complimentary agtech investments.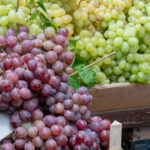 Cordiant managing director Cédric Garnier-Landurie says the business wanted non-dilutive capital to support its growth plans but the firm could make an equity investment in the future.
goFARM and Nuveen Natural Capital told the Global Food Forum in Melbourne that sustainable agricultural practices were attractive to investors.
The sovereign debt restructuring facility seems capable of solving numerous challenges simultaneously but has some way to go before it becomes an easily replicable way of protecting natural capital.
The Kilter Agriculture Fund will invest in farmland water and is targeting A$65m in a first fundraise that will close later this month.
Eva Warigia has joined New Forests from the East Africa Private Equity & Venture Capital Asasociation to become associate director, investor relations, Africa, along with four other appointments.
Dutch insurer ASR has committed €10m to the Article 9 fund, which links 100% of its carried interest to the achievement of impact goals.
As the market begins to cool slightly, producers are increasingly trying to make themselves investor-ready – which presents an opportunity for buyers, too, say PwC's Kosta Kangelaris and Jaclyn Hope.