Paul Pittman says it's not a fire sale, but the company does aim to boost its stock price in public markets that undervalue the appreciation potential of FPI's 165k-acre farmland portfolio.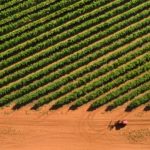 The median price per hectare of Australian farmland has increased for the ninth consecutive year, with CAGR over that period of 11.5%.
Laguna Bay managing director Tim McGavin says DBJ is a 'natural fit' with the firm's investment philosophy and hopes to secure further capital from Japanese LPs.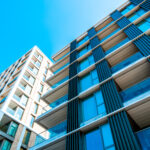 Managing partner Rich Gammill says the Cargill spin-out's experience in ag-focused real assets and credit will shape its approach to finding good assets with bad balance sheets within US real estate markets.
The acquisition from an unidentified seller adds to more than $500m invested by the pension across Nuveen-managed vehicles that include properties in the US, Australia, Brazil, Chile and New Zealand.
Christof Kutscher has stepped down from the role and Berg will move up from his position as chief investment officer for the firm's nature based carbon strategy.
Markets are watching closely the negotiations around a Ukrainian grain export deal that affirms the role of geopolitics and diplomacy in the fortunes of agricultural investors.
Paraway Pastoral Company, owned by MAM's Macquarie Pastoral Fund, will sell Borambil Station, Pier Pier Station and the Burmah Aggregation for a likely A$180m.
Climate Fund Managers structured Ecuador's $656m debt-for-nature conversion – the largest in the world – and the firm wants to see more involvement from institutional LPs.
Perella Weinberg Partners has been appointed to find a US investor to take a 25% stake in NZ Rural Land Company's existing portfolio.