Criterion Africa Partners managing director George McPherson says investors are mispricing the risks associated with Africa's potential for agricultural development.
The firm closed Anterra FA Ventures II in February 2022 but the vehicle is still only 30% deployed because the firm correctly judged the agtech market to be overpriced – now it's ready to go shopping.
Project Sea Dragon, which was being developed by Seafarms Group on land leased from AAM Investment Group, has been placed into administration following a construction dispute.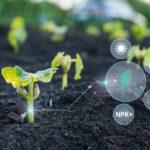 Anterra Capital, Astanor Ventures, Earth First Food Ventures and Milltrust International all tell Agri Investor the time is right to take advantage of the tech slump.
Alexander Kalis and Brian Ruszczyk say the time is right to deploy capital in agtech and offer their view on the future of the alternative protein sector.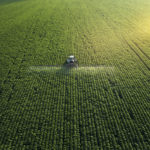 The vehicle has received backing from Farm Credit Canada and will target C$75 million.
Global co-head of infra Tavis Cannell sees a market 'still in its infancy', as biomethane seeks to replace ever more natural gas.
Head of sustainable food private equity Rik Vyverman says recent years have seen LPs develop a greater understanding of the role they can play in meeting large societal challenges like climate change.
The property was acquired from Nasdaq-listed business Limoneira Company, which will provide packing and marketing services on a minimum five-year contract.
A mandated review of renewable fuels support in the US may well prompt 'food vs fuel' questions as the ongoing Ukraine war leads to fears of widespread malnutrition in the developing world.