Founder and CEO Dana Ehrlich discusses the near 20-year journey the pasture-raised beef business has been on as it has gone from obscurity to one of the most prominent names in its segment.
Nick Moss previously helped design and implement a forest conservation and sustainable agriculture fund on the part of the AGRI3 collaboration between Rabobank, the UN and others.
Peter Cashion, managing investment director for sustainable investments, will present the plan, which includes another $53bn for climate solutions investments, 10 more sustainability staff, scenarios analyses and options for divestment.
The private credit and structured equity firm has made the move to support a growth investment by Promise Holdings.
A revaluation of what constitutes an infra asset and the need to build a low carbon global economy are pulling energy transition and project finance capital pools towards ag.
Warakirri Asset Management has purchased the seventh and eighth assets for its Diversified Agriculture Fund in a A$22m sale-and-leaseback deal.
Butterfly co-founder Dustin Beck says some US pensions see growing corners of the food market as an opportunity to balance exposure to early-stage technology investments.
Green Investment Group Americas head William Demas says infrastructure LPs are being drawn into corners of ag offering investment characteristics similar to transportation, logistics or power deals.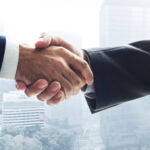 Kristen Weldon previously helped launch Louis Dreyfus Company's venture and growth unit focusing on specialty protein, aquaculture and specialty commodities.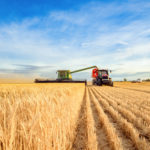 Warakirri aims to raise A$500m-A$750m in equity to build a diversified portfolio of broadacre cropping assets, managing director Jim McKay says.