The Canadian fund will merge Montague with its existing subsidiary Pomona Valley, which is managed by its Australian agriculture arm AustOn.
New York-based EagleTree saw several of its fund co-investors, including Misland Capital, participate in the acquisition of Summit Hill.
Levelling out farmland prices, higher interest rates and widespread drought present prospective buyers with plenty to consider.
The sale represents Cibus Capital's first exit of a wholly owned portfolio company from the $322m Cibus Fund I.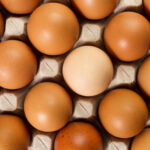 The Sydney-based private equity firm will invest in Pace Farm through its Premium Food Fund, which is the vehicle's sixth investment.
Head of sustainable food debt Suhasini Singh says the Climate Smart Food Systems Fund will use public and private capital to provide credit to agribusinesses in the developing world.
Managing partner Rich Gammill says an opportunity to provide unitranche credit facilities to sponsor-backed food and beverage brands has been created by traditional banks' retreat.
The acquisition will combine two of the world's leading malt businesses and ends United Malt's short life as an independent business after spinning out from GrainCorp in 2020.
Glencore's merger with Bunge brings CPPIB and BCI into the evolving quartet at the heart of global ag trade, albeit in a less direct form than if it had succeeded in creating a true rival.
Paine Schwartz Partners, which previously invested in Costa from 2011-15 before listing it, has bid to acquire it again in a deal worth A$1.6bn.