A confluence of events could lead to increased food scarcity in 2023, with knock-on effects for prices and an increase in the attractiveness of controlled environment production in hot countries.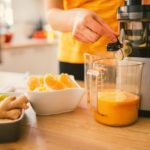 The New York-headquartered agribusiness firm will target 20-25 percent gross IRR through a mixture of control and growth equity investments from the fund.
A law designed to address political intimidation within ag union elections reflects the labor politics helping fuel specialty crops automation.
Roc Partners' Longriver Farms has sold grain storage and handling business Emerald Grain less than two years after acquiring it from Sumitomo Corporation.
For better or worse, Oaktree's entry into Moldovan agribusiness Trans-Oil has brought the firm into the ideological battle underlying Russia's invasion of Ukraine.
Tenacious Ventures will build on the A$35m close of its first fund, which surpassed its target and raised capital from the Clean Energy Finance Corporation, among others.
The Premium Food Fund has made five investments to date and is 40% committed, with another two or three deals over the next two years set to take it to full deployment.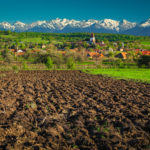 Efforts to route some Ukrainian agricultural exports through Romania's port of Constanta could transform the country's role in global ag markets.
Managing director Mike LeSage says last month's deal with Northwest Farms reflects the key role of cage-free egg production within the firm's Sustainable Agriculture Fund strategy.
Cascadia MD George Sent says Pacific Farms drew interest from private equity investors attracted to its role in provision of imported Chinese garlic to the US.