Ping was responsible for Manulife Investment Management's timberland and agriculture institutional business development in his previous position.
Stéphanie Lachance joins from PSP Investments where she spent 15 years and held multiple responsible investment roles.
Emmanuel Faber has been hired alongside US-based consultant and food producer David Barber to add to the impact investment firm's sustainability knowledge base.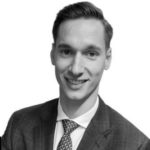 The Hong Kong and London headquartered firm closed its flagship vehicle on $322m at the start of 2019 and has added an executive who will aid future fund raises.
CBRE appoints Goodfellow to replace Danny Thomas, with a remit to expand CBRE's offering and offer more consultancy services.
Raphael Arndt will move up from CIO to take on Future Fund's top job and the sovereign wealth fund will soon launch a search for his replacement in the investment role.
Melville takes responsibility for a portfolio of industry-leading brands and will help shape the company's editorial vision.
A$13bn LGIAsuper has tapped Troy Rieck to take over as new CIO, leaving the same role at Melbourne-based Equip Super.
The Brisbane-based asset manager has appointed Joel Cann as CEO, who most recently oversaw a restructure at ASX-listed holiday park operator Aspen Group.
The manager is currently raising its Food Fund 2, which held a first close on $125m and is targeting a final close on $300m by the middle of next year.