A renewed focus on the importance of diet and nutrition, as well as enthusiasm for more sustainable crop inputs and alternative materials, continue to provide opportunities for agtech investors.
Quirch has a strong customer base among small supermarkets and independent chains and the Colorado Boxed Beef acquisition will give it exposure to national US chains.
From Turkey to the US, private equity is eyeing up opportunities across the world and throughout the value chain, with little sign of a diminishing appetite.
Equinom founder and CEO Gil Shalev says the firm's naturally-bred yellow peas will have as much as 50% protein content.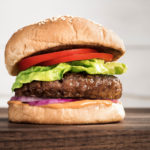 AgFunder founding partner Rob Leclerc says his firm's dedicated alternative protein fund has attracted incumbents from the meat and dairy space who see the fledgling market as 'a hedge'.
Managing partner Rich Gammill's first-hand account describes the march of a disease that caught out China's farmers and central government, and left a global supply gap that will impact all protein trade flows.
The Commonwealth Scientific and Industrial Research Organisation finds that shifting consumer preferences will lead to increased demand for health foods and alternative proteins, offering opportunities for growth.
Cargill is exiting the cattle feeding business to free up additional working capital to grow its North America protein business.